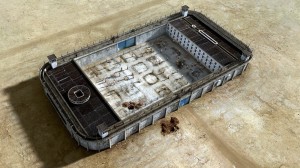 The FCC today issued FCC 13-58, Contraband Wireless Device Notice of Proposed Rulemaking (NPRM), to "remove barriers to the deployment and viability of existing and future technologies used to combat contraband wireless devices." The NPRM discusses current technologies such as managed access, detection, jamming and wireless carrier service termination of identified contraband cell phones.
Below are excerpts from the rulemaking document:
Inmate use of contraband wireless devices has grown within the federal and state prison systems parallel to the growth of wireless device use by the general public. In federal institutions and prison camps, GAO reports that the number of cell phones confiscated by the Federal Bureau of Prisons (BOP) grew from 1,774 in 2008 to 3,684 in 2010. While not all states track or report data on the use of contraband wireless devices, the data that has been reported demonstrates significant growth. For example, California correctional officers seized approximately 261 cell phones in 2006; by 2011, correctional officers discovered more than 15,000 contraband wireless devices. Further, a test of an interdiction technology in two California State prisons detected more than 25,000 unauthorized communication attempts over an 11 day period in 2011. A similar interdiction system permanently installed in a Mississippi correctional facility reportedly blocked 325,000 communications attempts in the first month of operation, and as of February 2012, had blocked more than 2 million communications attempts.
In this Notice of Proposed Rulemaking (Notice), we take steps to facilitate the development of