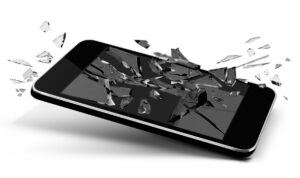 A cautionary tale for prisons contemplating shelling out millions of dollars for managed access systems to jam contraband cell phones. A prison in New Zealand has spent over $11M (US) in installation and upgrades on a cellular signal jamming system that has not prevented the ongoing use of wireless devices.
Taxpayers have forked out $17 million on cellphone jamming technology for prisons – but inmates continue to be caught with increasing numbers of contraband mobile phones.
Despite a network blocking system designed to stop Mt Eden prisoners using cellphones, footage of a "fight club" found its way out of the Auckland jail and on to social media.
Serco confirmed a cellphone was found during a full search of Mt Eden prison on Monday.
Corrections found 284 of the banned devices in the country's prisons in the 2013-14 financial year.
The previous financial year the department found 274 cellphones unlawfully held by prisoners or brought in by visitors. It also confiscated 119 phone batteries, 128 chargers and 151 SIM cards.
Corrections' cellphone jamming system cost a budget-blowing $10.9m to install between 2007 and 2009.  It budgeted $5.7m and nearly $6.7m has been spent since, including almost $2.3m in the first five months of last year on a systems upgrade. That followed a $1.3m spruce-up in 2011, according to records released under the Official Information Act.
Yet it does not seemed to have curbed prisoners' efforts to smuggle them in – and they would not bother if the phones