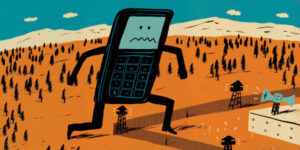 As we have written before, managed access cell phone jamming systems being tested in prisons around the world have been deployed with mixed results. In addition to requiring ongoing management and investment post deployment, they have a spotty record and not all vendor's equipment works as advertised.
Recently, the Cayman Islands issued a report on their managed access trial. According to the report, which is discussed in the article below, "The prisons service installed a cell phone jamming device at Northward in December 2009, but the equipment has never worked properly. A large communications tower next to the prison complex, which operates most of the radio station signals in the Cayman Islands, causes signal "bleed over" that interferes with the cell phone jamming device."
In addition, the U.K. prisons inspectorate, which recently reviewed the Cayman Islands prisons system, advised caution for entities seeking to purchase phone jamming equipment.
"Many companies make claims concerning the effectiveness of various technologies or items of equipment, but the long-term independent verification is often difficult to obtain," said Stephen Fradley of the UK's prisons inspectorate.
Officials with Cayman's prisons service said they have tried their best to implement cell phone jamming technology at Her Majesty's Prison, Northward, but funding concerns have blocked their efforts.
That is the response to a report tabled in the Legislative Assembly Monday regarding what Complaints Commissioner Nicola Williams said was a failure