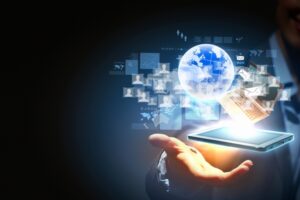 Today I participated in the FCC's Workshop on Inmate Calling Services Reform on the New Technologies panel to consider new and emerging forms of communications in correctional settings beyond the traditional wireline telephone call. Below is the text of my opening statement:
As this workshop is focused on inmate calling services and this panel is specifically targeted to new technologies, I would like to focus my opening comments on a new solution to the problem of contraband cell phones in prison that also provides enhanced telephone access to detainees and their families.
The very first payphone was installed in a Hartford, Connecticut bank in 1889; the first payphone in a jail was probably installed not too long after. Ironically, this same device, admittedly with very sophisticated back end controls, is still being used in prisons and jails around the world 125 years later; yet when is the last time you personally used a payphone? The reason for this? Cell phones.
As many of you maybe aware, contraband cell phones are a significant issue in prisons and jails across the county, and indeed the world. Over 15,000 were confiscated in California alone in 2012. In fact, Georgia Department of Corrections Commissioner Brian Owens has stated that, "Illegal cell-phone use in Georgia prisons has developed to "epidemic" proportions and is now the system's greatest safety threat."
There is no doubt that the use of unrestricted cell phones in prison is a serious