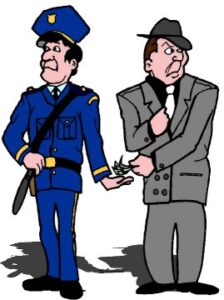 Another example of the corrosive effects of smuggled prison cell phones on prison guards:
Three South Texas jailers and two others have been charged with conspiring to bribe public officials to smuggle cell phones into a detention center.
Charged in a federal indictment unsealed in Corpus Christi on Wednesday are 47-year-old former Nueces County corrections officer Juanita Mendez, 26-year-old Brooks County corrections officer Jose Martinez and his 18-year-old colleague Juan Munoz.
Also charged were two alleged members of the "Raza Unida" prison gang, 29-year-old Preston Mascorro and 30-year-old Rowdy Lopez.
The federal statement says all five are in custody. A telephone message to Lopez's attorney Wednesday was not returned. No attorneys were listed for the other four defendants.