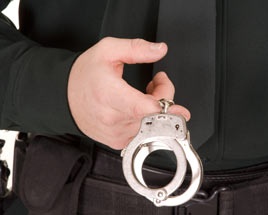 The main source of contraband cell phones in prison is the prison staff, including guards. They smuggle cell phones because the demand for wireless phones is so high that they can charge as much as $1000 per phone. This officer only received probation after being caught smuggling two cell phones. The threat of as many as three years in prison did not dissuade him from bringing contraband cell phones into his jail.

A former corrections officer at the Maryland Correctional Institution at Hagerstown was placed on probation for two years after pleading guilty Wednesday in Washington County District Court to smuggling telephones to two inmates.
Chad Struntz, 26, of 11610 Poplar Ave., Cumberland, Md., received probation before judgment after entering the plea before visiting Judge Frederick Bower, according to court records.
Under probation before judgment, a conviction can be removed from the defendant's record if he or she successfully completes probation.
Struntz was placed on probation before judgment over the objection of the prosecution, Assistant State's Attorney Leon Debes said after the hearing.
Struntz was interviewed on April 6 as part of an investigation into the discovery of a cellphone in the cell of two inmates, according to the application for statement of charges. The investigation revealed that Struntz had purchased the phone on Feb. 27, the charging documents said.
Struntz told investigators that he had purchased and delivered a cellphone to an inmate on two occasions in exchange for money, the documents said. The second phone was also recovered.
Struntz was charged with two counts of delivering a telecommunication device, court records said. The second charge was dismissed as part of the plea agreement, the records said.
State prison inmates are prohibited from having cellphones. The maximum penalty for delivering a telecommunication device to an inmate is three years in prison, court documents said.