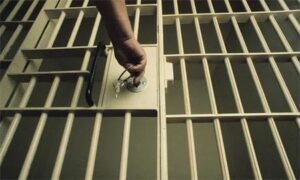 This article excerpted below from the CBC News discusses the efforts in Canadian Federal Prisons to detect and confiscate drugs smuggled to prisoners. Much like the efforts to stop contraband cell phones, the focus is almost entirely on new technology to identify and eliminate supply, with much less effort in addressing the demand.
Figures on seizures in federal institutions from the last fiscal year show traditional methods like security staff and sniffer dogs have been far more effective at finding illicit items than high-tech tools.
In the last fiscal year, there were 2,840 seizures of cocaine, marijuana, pills, home brew and a number of contraband drugs ranging from pain killers, steroids and anti-depressants.
The documents obtained by CBC News under the Access to Information Act also show only 26 seizures were detected by an ION scanner, 17 by X-ray and nine with a metal detector, while the bulk (1,892) were by security staff, frisk (239) or sniffer dogs (200). Another 109 seizures were made through strip searches.
The House of Commons public safety committee launched a comprehensive study on drugs in prison and recently released its report called 'Drugs and Alcohol in Federal Penitentiaries: An Alarming Problem.' It notes that drugs are often linked to gangs and organized crime, which can increase violence and destabilize the prison environment.
The report pointed out that smugglers are "quite ingenious" — and that various networks operate inside to intimidate and pressure family member visitors and ex-prisoners to bring in drugs in pens, food and clothing. Because institutions are often located in wooded areas, drugs can also come in via "throw-overs" stuffed in tennis balls, arrows or dead birds, projected by bow, slingshot or potato guns.
The report from the Conservative-dominated panel concludes there has been "significant progress," but makes several recommendations for improvement.
But a dissenting opinion from the NDP called the report "fundamentally flawed" for failing to accurately reflect the testimony. It accused Conservative committee members of misusing the study to pursue "narrow political goals" rather than evidence-based approach.
"The most starting example of the information missing from this report is the failure to note evidence that clearly demonstrated $122 million dollars of Conservative spending on interdiction tools and technology since 2008 has not led to any reduction in drug use in prisons," it reads.
Speaking on Power & Politics, NDP public safety critic Randall Garrison said the government's investment on high-tech tools isn't working — and that the money would be much better spent on rehabilitation programs.