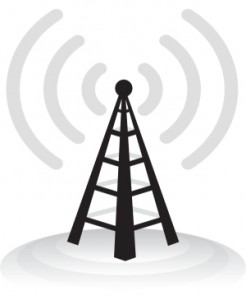 The "legitimate" use of prison cell phones by prisoners to stay in contact with friends and family is highlighted in this article. Amazingly over 10,000 contraband prison cell phones were confiscated in California prisons in 2010. That is lost revenue the state could have earned by deploying the meshDETECT Secure Prison Cell Phone Solution.
Bidders on the upcoming California prisons contract for inmates' pay phone service will be asked to include equipment to block cellphone calls. Civil libertarians say cellphones help inmates' positive behavior.
Update (4/19/12) This bid has been awarded to GTL
Frustrated by the state's inability to prevent thousands of illicit cellphone calls made by inmates from its prisons, California's corrections chief is seeking help from an industry that has a big financial interest in his cause.
Prisons Secretary Matthew Cate said he will offer a deal to companies that bid for the next contract to provide phone service for state inmates: Install costly equipment that will block cellphone calls and see profits surge as prisoners use authorized services to connect with the outside world.
"If cellphones are inoperable, the company will make more money," Cate said in a recent interview.
Prisoners are supposed to use pay phones mounted on the walls of their housing units to call people outside. They are charged collect call rates, and the conversations are recorded and monitored by prison staff. But the proliferation of smuggled cellphones in recent years has reduced use of the authorized phones and the ability to monitor them, and officials say they cannot afford the technology to block cellular signals.
The contract for inmate phone service is up for renewal. Cate wants the winning bidder to pay the estimated $16.5 million to $33 million that it would cost to install "managed access" systems in all 33 state prisons.
In one day earlier this year, a test of the system intercepted more than 4,000 attempts to place calls, send text messages and access the Internet from smuggled cellphones at a single prison, said California Department of Corrections and Rehabilitation spokesman Paul Verke. He would not reveal which prison, citing security concerns.
Use of authorized phones went up by 64% in the days after the test, Verke said.
Dorothy Cukier, an attorney for Global Tel Link, the Alabama company that supplies pay phones and collect call service to California's prisons, said that "contraband cellphones certainly have had an impact" on the number of calls placed from her company's phones. The firm "welcomes the opportunity to discuss" Cate's proposal, she said.
Prisoners' rights advocates and civil libertarians say Cate's plan would lead to financial exploitation of inmates and their families, many of whom struggle to pay for daily necessities. A typical 15-minute call from an inmate costs about $2.
"When the prison system gives the phone company a monopoly, they jack up the price," said Margaret Winter, associate director of the American Civil Liberties Union's national prison project. "What we want to do is encourage more contact. That's a prime predictor of [inmates'] success in the future."
Bobby Taylor, who was recently released from Avenal State Prison in Central California, where he served part of a 19-month sentence for drunk driving, said he had a Samsung phone for most of his time there. He stayed out of trouble checking Facebook, following his favorite fishing websites and staying in touch with his 13-year-old daughter, he said.
"The prison system is mad because nobody uses the phones on the wall anymore," Taylor said.
The state's take from the pay phone concession was $26 million in 2008, when legislation was passed to bring down the cost of inmates' calls. The government's share has been reduced by $6.5 million per year since, prison officials said, and will be reduced further, to $800,000, this year.
Prison officials have been warning legislators that the explosion of smuggled cellphones — guards confiscated 261 devices in 2006 and more than 10,000 in 2010 — poses a public safety threat. Inmates use them to run criminal enterprises from behind bars and arrange assaults on enemies inside. Even the most closely watched inmates have been caught with them. Notorious killer Charles Manson has been caught with two.
Legislators complain that prison employees are the most likely sources of smuggled phones because, unlike visitors who must go through metal detectors, employees are not searched on their way into work.
Taylor said he rarely saw anyone using the wall-mounted pay phones during his sentence at Avenal.
"I think the only time people would use the wall phones," he said, "was to call their people" on the outside "and get another cellphone."