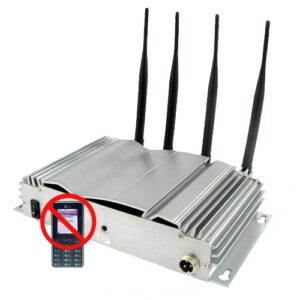 Another report on the international issue of contraband prison cell phones, this time from India. This prison will up its number of cell phone jammers from 9 to 23 to combat smuggled wireless phones. However 80 cell phone jammers are really needed
Illegal use of mobile phones in Asia's largest prison requires more than 80 jammers to combat it, yet the prison is equipped with only nine.
This was brought to the notice of Delhi high court by the amicus curiae (friend of the court) appointed by HC in a case where it is monitoring attempts by the administration to prevent use of cellphones inside the jail complex. The amicus also apprised the bench that there were certain jails inside the complex that had absolutely no jammer facilities.
On learning of severe shortage of jammers, a division bench comprising Chief Justice Dipak Misra and Justice Sanjiv Khanna on Wednesday directed the state government to install 23 more by August 15. The government has already sanctioned the purchase and installation of these devices.
Appearing for the state government and Tihar administration, Pawan Sharma had earlier informed the high court that nine jammers were installed and 23 more to be fitted soon.
HC was hearing a matter taken up by it on its own after an unidentified prisoner wrote to a chief metropolitan magistrate (CMM) in 2009 that rampant use of mobiles by inmates was on the rise. The CMM forwarded the same information to HC after conducting initial investigations indicting the prison administration. The high court had then directed the authorities to seize all the phone instruments and install effective jammers immediately.
In the past few years, at least nine mobile phones and 11 SIM cards were found inside Tihar Jail. Mobile phones are included in the articles listed as prohibited to be taken inside prisons.
According to the Prisons Act of 1894, any person found possessing a prohibited item inside the jail is liable to imprisonment for a term not exceeding six months or fine not exceeding Rs 200 or both.