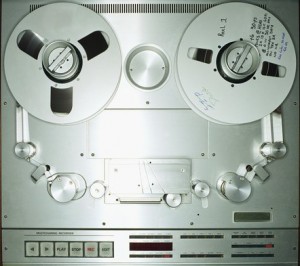 A major concern about contraband cell phones smuggled into jail is the lack of control over the calls made by prisoners. As this article shows, recorded prison phone calls are a key source of evidence in investigations. The meshDETECT secure cell phone solution provides the ability to record and monitor all calls made by prisoners.
Domestic violence is one of the most confusing crimes prosecutors have to deal with. The victim and suspect know each other. They may even love each other.
But prosecutors do have one powerful tool that gives them insight into, and sometimes ammunition for their cases: inmate phone calls from jail.
Suspects cooling their heels in jail have a lot of time to stew, and make phone calls. In Ramsey County, for example, the fact that these calls have been recorded for more than a decade is no secret. Every call is stamped with a warning that the call is being recorded, and is subject to monitoring at any time.
But Mike Seasly, domestic supervisor in the St. Paul City Attorney's office, said an awful lot of suspects brought in on domestic violence charges aren't intimidated by that message.
"So often they'll call the people that they just hit, that they just battered, or they'll call people that can get in touch with those victims of domestic abuse," Seasly said. "And the purpose often times is to apologize for what they've done. Often times, it's to try to get back into their good graces."
Seasly has saved some examples from past cases he calls his "jailhouse greatest hits." MPR News can't disclose full names of the people involved because the tapes aren't considered public.
A suspect who was arrested for allegedly hitting and slapping his girlfriend instructs her from jail, "Call up that prosecutor and tell him I ain't f—— do s—, man. Tell them we weren't even with each other or something. You were just mad because you thought I was with some other girl or something."
On the phone, his girlfriend says she's already talked to the prosecutor. Her boyfriend continues, "I know you told them you don't want to press charges, but the state will so tell them I wasn't doing nothing. You got to call and tell him that, baby!"
"Tell them that I just made everything up?" asks his girlfriend.
"Yes!" the suspect responds. "You gotta look stupid, otherwise, I'm going to go to jail for a year!"
Seasly points out that the phone call itself is a crime. It violated a no-contact order between the suspect and the victim, which can be charged separately, and it provided evidence for the ongoing case.
This defendant served 18 months in prison. Without the jail tapes, Seasly thinks the case might have been dismissed.

ORCHESTRATING FROM JAIL
Another suspect was determined to outsmart the system.
"He tries to do something a little different, which is to actually tell the victim that court is not even taking place," Seasly said.
The suspect calls a female friend and instructs her to go down to the police station and use the lobby phone and pretend to be the receptionist. "Call her and tell her the court date has been moved to the 31st," the suspect said. The girlfriend has been subpoenaed and agreed to testify at the real court date a week earlier.
The suspect adds another precaution. "And then, look, Sunday night, call T-mobile and cut the phone off," the suspect tells his friend, ensuring that anyone from the outside world who tries to reach the woman and remind her of the real court date, won't be able to reach her.
The friend promises to make the calls.
But the plot was foiled by the jail tapes, and and the defendant pleaded guilty to the charges.

AN EXTRA BURDEN ON THE POOR
Pat Kittridge, lead public defender for Ramsey County, has concerns about using jail tapes to escalate charges for domestic violence suspects.
Poorer defendants are less likely to post bail so they stay in jail, where calls are monitored.
Kittridge said not all calls are attempts to manipulate the victim. The content can be innocuous — talking about family matters, school and children — but the consequences for the defendant for breaking a no-contact order are severe.
"No-contact orders between parties are very glibly granted by the court, and very grudgingly removed," Kittridge said. "People have real needs to discuss matters with one another and to do so constitutes a violation of the law and it creates a great difficulty."
According to the St. Paul City Attorney's office, defendants in domestic assault cases typically do contact their victims after an assault. But there's such a huge volume of jail tapes and limited resources to listen to them, prosecutors probably catch only a tiny fraction.
Back in Seasly's office, one of his prosecutors stops in, visibly irritated. His trial has "imploded." After repeatedly assuring him she'd be there, the victim failed to show.
"Pull the jail tapes," said Seasly. "Someone got to her."