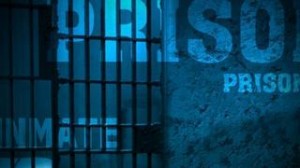 Contraband cell phones are a problem in Canada as well as the US. As this article describes, one method of getting the contraband into a prison is to throw it over the prison fence.
Staff at a federal prison in central Alberta have intercepted a package of illegal drugs and contraband cellphones intended for inmates inside.
Correctional officers at Bowden Institution, 40 kilometres south of Red Deer, found the contraband during a perimeter check about noon on Tuesday.
Fortunately for authorities – but unfortunately for who-ever threw the bundle over the perimeter fences – the package landed in an area off-limits to inmates.
"This particular bundle was similar to the size of a football and well taped up," said Dan Spiller, assistant warden at Bowden.
Correctional Service of Canada officials estimated the hashish oil, crystal methamphetamine, heroin and cellphones hidden in the package would be worth more than $41,000 in the black market inside the medium-security prison.