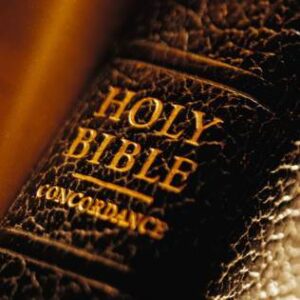 Deputies in South Carolina say a woman used two hollowed-out Bibles to try to smuggle drugs, a cell phone and weapons to a prison inmate.
Praise the Lord and pass the ammunition?
Sheriff Barry Faile said Monday authorities began investigating 28-year-old Shareca Latoya Jones earlier this month after a package mailed to Lieber Correctional Institution was returned to a post office in Lancaster.
Inside the package were two Bibles containing razor knives, a cell phone, ecstasy pills and more than 28 grams of cocaine.
According to CBS affiliate WBTV, a week later, deputies pulled Jones over in a traffic stop in the Kershaw area. The sheriff said Jones had a loaded handgun, prescription medication, Ecstasy pills, 26 individual packages of marijuana, multiple cell phones, and a large amount of cash.
Deputies then searched Jones' home where they reportedly found more marijuana, digital scales, and other drug paraphernalia.
Jones is facing drug and contraband charges.