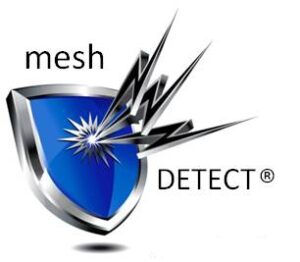 We agree that unmonitored contraband cell phones don't belong in prison cells, but we believe that a secure prison cell phone solution such as meshDETECT can not only reduce the demand for smuggled cell phones but also enhance safety, decrease recidivism and increase prison revenues.
Download our whitepaper "Reducing the Demand for Contraband Cell Phones in Correctional Facilities" to learn more.
Sarah Pender orchestrated her escape from Rockville Correctional Facility in 2008 using contraband cellphones and a network of accomplices.
Pender, who was featured as one of "America's Most Wanted's" Top Ten Fugitives before her capture, showed state prison officials the danger of prisoners using technology behind bars.
Todd Tappy, deputy chief of internal affairs in the Indiana Department of Correction, said cellphones rival weapons as a top threat to safety in Indiana's prisons.
Prisoners have used cellphones to traffic drugs and tobacco, organize assaults, intimidate witnesses and victims, order people killed or coordinate escapes — as Pender did. Unlike calls made through the prison system, prison officials can't monitor inmates' cellphone calls.
"We have serious concerns about their introduction into any of our facilities," said Traci Billingsley, spokeswoman for the Bureau of Prisons.
More than 1,760 cellphones were confiscated from Indiana state prisons in 2010, Department of Correction data show. The Bureau of Prisons confiscated more than 3,600 cellphones nationwide last year from its federal prisons.
Illinois prison officials, on the other hand, confiscated only five cellphones in 2010, data provided by the Illinois Department of Corrections show.
Stacey Solano, communications manager for the Illinois Department of Corrections, said she couldn't explain the difference. She said Illinois' numbers might be so low because of officials' vigilance in searching prisoners, staff and visitors.
"We do everything we can within our power to make sure cellphones and other contraband don't make it into our facilities," Solano said.
The proliferation of cellphones in prisons can have dire consequences.
In South Carolina, an off-duty prison official was shot six times in the chest and stomach last year in his home. He survived the attack, which was ordered by an inmate using a smuggled cellphone.
A New Jersey inmate used a contraband cellphone last year to order the slaying of his former girlfriend in retaliation for her initial cooperation in a police investigation about him.
In Tennessee, a Nashville police officer was shot in 2009 by a man who had escaped from a Mississippi prison with the help of a cellphone.
Tappy said Indiana prisoners buy cellphones for anywhere from $400 to more than $1,000 — depending on the difficulty of getting them into a facility.
Indiana prison officials search prisoners cells, use metal detectors and conduct more thorough searches of their own staff, contractors, visitors and prisoners. Tappy said Indiana also uses dogs trained specifically to sniff out wireless devices.
"It's dangerous not only to the offenders but to the public," Tappy said. "We have to do everything we can to keep (cellphones) out of our facilities."