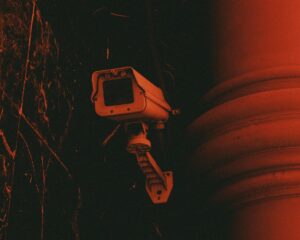 meshDETECT® is pleased to announce that it has recently received a notice of allowance from the United States Patent and Trademark Office (USPTO) for U.S. Patent Application Number US16/386,248 entitled "System and method for controlling, monitoring and recording of wireless telecommunications services in penal institutions." This is our sixth patent overall and the fifth in this family of patents.
A notice of allowance from the United States Patent and Trademark Office is a written notification that a patent application has cleared internal review and is pending issuance.
This sixth patent, combined with our recently allowed blockchain patent, further expands our Secure Prison Cell Phone Solutions™ intellectual property portfolio and further solidifies our position as the prime innovator in the prison mobile device space. The claims in this latest patent are directed toward expanding the use and functionality of an inmate mobile communications device as well as the network systems that support its deployment and functionality.
The control systems of mobile devices used in correctional facilities are currently focused on the monitoring and recording of inmate usage and application access. However, these devices can be used to monitor more than just the individual activity and communication of the inmate in possession of the device. The devices themselves can be used to monitor the broader correctional facility environment and its detainees. This new functionality provides unique security, safety and investigative capabilities to the administrative personnel of prisons and jails.
Brian Byrne, Managing Partner of meshIP, LLC commented, "With this sixth patent, we now have intellectual property which covers six key aspects of secure wireless inmate communication systems – system, application, device management, device security, blockchain enabled wireless service and now investigative environmental monitoring. We are the only inmate communications services company with the intellectual property portfolio protecting these six core elements of the now mainstream inmate mobile device market."
Update: The patent (US10,764,757) was issued on September 1, 2020 by the United States Patent Office. You can view the patent here: Sixth meshDETECT patent.