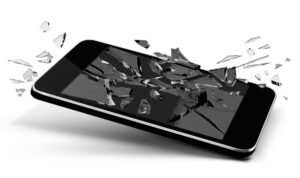 A cautionary tale for prisons contemplating shelling out millions of dollars for managed access systems to jam contraband cell phones. A prison in New Zealand has spent over $11M (US) in installation and upgrades on a cellular signal jamming system that has not prevented the ongoing use of wireless devices.
Taxpayers have forked out $17 million on cellphone jamming technology for prisons – but inmates continue to be caught with increasing numbers of contraband mobile phones.
Despite a network blocking system designed to stop Mt Eden prisoners using cellphones, footage of a "fight club" found its way out of the Auckland jail and on to social media.
Serco confirmed a cellphone was found during a full search of Mt Eden prison on Monday.
Corrections found 284 of the banned devices in the country's prisons in the 2013-14 financial year.
The previous financial year the department found 274 cellphones unlawfully held by prisoners or brought in by visitors. It also confiscated 119 phone batteries, 128 chargers and 151 SIM cards.
Corrections' cellphone jamming system cost a budget-blowing $10.9m to install between 2007 and 2009.  It budgeted $5.7m and nearly $6.7m has been spent since, including almost $2.3m in the first five months of last year on a systems upgrade. That followed a $1.3m spruce-up in 2011, according to records released under the Official Information Act.
Yet it does not seemed to have curbed prisoners' efforts to smuggle them in – and they would not bother if the phones didn't work, prison drug and alcohol counsellor Roger Brooking said.
A prison intelligence report this year showed Killer Beez founder Josh Masters was continuing to lead the street gang and arrange drug supply from his prison cell using a smuggled cellphone.
Last year convicted murderer Buddy Campbell used a cellphone to post selfies to his Facebook page while an inmate in Rimutaka prison.
Inmates had previously told Brooking they exploited loopholes, finding they could connect to 2 Degrees when it was first launched, he said.
Brooking said keeping cellphones out of prisoners' hands to protect the public was a "valid concern", but $17m could have been better spent on healthcare and counselling.
"I think it's a complete and utter waste of money."
The jammers were designed to block cellular access to the internet, Corrections said.
But it would not comment on whether mobile network bands 3G and 4G were covered, saying revealing the information would provide insight to prisoners and their associates.
Corrections national commissioner Jeremy Lightfoot said cellphones were banned to prevent prisoners organising crime, harassing victims and perverting the course of justice.
The department was constantly responding to telecommunications industry evolution in its efforts to keep the public safe.
Current prisoner Arthur Taylor contacted Fairfax to say he was concerned about the cellphone jammers' radiation, claiming he could see 10 of the devices stationed on his block.
Asked if he thought the jammers worked, Taylor replied: "Cellphone finds were well down before the jammers arrived – due to other security measures."