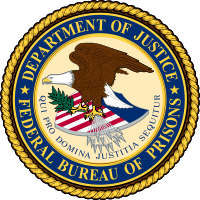 According to this article, the GAO has just released a study on the use of contraband cell phones in federal prisons. However the Federal Bureau of Prisons (FBOP) has not put in place or developed evaluation plans to measure the effectiveness of new technologies to address the smuggled cell phone problem.
In fact, according to the GAO report, "BOP has a policy, called Pilot Initiatives, Approval and Evaluation, that identifies numerous criteria that should be followed when implementing and evaluating pilot programs. The policy includes practices such as defining goals and objectives, developing an evaluation plan, describing costs for the program, and identifying advantages and disadvantages related to a broader implementation of the technology, all of which align with established best practices. According to OST officials, however, they have not designated the testing phase of any cell phone technologies as "a pilot" by the definition included in their policy, and OST does not apply the policy to any of their testing. In our view, BOP could benefit by using its pilot initiative-evaluation criteria as a best practice when evaluating cell phone detection tests to better inform"
We would like to suggest the FBOP consider a Pilot Initiative to test the efficiency of the meshDETECT secure cell phone solution to reduce contraband cell phone demand.
Update (4/14): The DOJ just announced that it will require Federal Bureau of Prison halfway houses to boost services for inmates prior to release. The new rules also instruct federal work release facilities to provide cell phone access in order to help inmates seek employment opportunities.
Over the last three years, the number of contraband cell phones seized in federal prisons and minimum-security facilities has quadrupled, according to a report issued by the General Accountability Office.
Corrections officials have been alarmed by the trend because prisoners can make unmonitored calls and can continue criminal activities while behind bars. The Bureau of Prisons needs to do a better job of evaluating technologies to detect the phones, the report says.
In 2008, 1,774 cell phones were seized. By the end of 2010 that number had skyrocketed to 8,656. The report looked at the issue in federal prisons as well as institutions in eight states. The numbers were not complete for all the states, but in California 900 phones were discovered in 2007 and a whopping 10,700 were found in 2010.
Authorities told the GAO that "a combination of easier access to cheaper cell phones, better awareness by staff conducting contraband searches and better collection of intelligence have all contributed to these increases, but it is difficult to determine how much each factor has resulted in increased cell phone confiscations."
Prison officials have been trying out new technologies to detect inmates using cellular devices. But the report says the Bureau of Prisons "has not developed evaluation plans to measure the effectiveness of these tests." The GAO also said the Bureau should share more information with state prison officials about promising technologies.
The report was completed in July but an edited version was not made available to the public until Tuesday. Details about how inmates manage to get the phones and the technologies used to detect them were taken out. But the document does say the Bureau of Prisons has tried out a radio frequency sensor system in two institutions. The sensors show when a cell phone is being used and shows the approximate location of the phone on a computer screen.
CTIA-the Wireless Association issued a statement saying the GAO did not recommend jamming cell phone signals, an action the group opposes. GAO official David Maurer said GAO was not asked to assess any particular technology for countering cell phone use by prisoners.
In federal prisons, more than three-quarters of the phones were seized in minimum-security prison camps rather than facilities housing more dangerous inmates.
But when dangerous inmates had access to phones, the consequences often were grave. The report says in 2007 an inmate at a Maryland detention center ordered the murder of a witness to his crimes using a contraband phone. In another instance from 2008, a death row inmate in a Texas state prison used a cell phone to threaten a state senator and his family.
Some inmates run illegal businesses to make money. The GAO report says in January 2011 an inmate at a federal prison was sentenced to an additional 14 years in prison for operating an identity theft ring with the crucial help of a cell phone.
The GAO report also provides details on the costs prisoners typically pay to make sanctioned phone calls to family and friends. The GAO says "some prison advocates believe that inmates are increasingly using contraband phones because of the rates correctional institutions charge for telephone service."
However, the GAO says being able to make calls that aren't monitored by prison officials allows inmates to engage in crime.