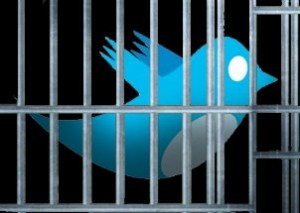 Using contraband cell phones to communicate via social media is increasingly a problem in prisons around the country. Cell phones equipped with internet access and cameras give prisoners the ability to access and post updates and images on Facebook and Twitter. As this article states, cell phones are "contraband that can fetch $1,000 in prison, or $100 to borrow for one call."
The meshDETECT secure prison cell phone solution blocks internet and camera access on its custom cell phone devices.
Damon Valery logged his holiday wishes early last year, in a Facebook posting Dec. 1. "This is the worst part of the year 4 me cause of the holidays," Valery wrote, "so i'm saying happy holidays now cause i don't know when i'll b back!"
Valery had been serving a 25-year-to-life sentence since 1999, and was transferred to Salinas Valley State Prison in Soledad last August. He was convicted of killing Dante Jones, his girlfriend's 2-year-old nephew.
On March 6, Valery was found unresponsive in his cell and transported to Salinas Valley Memorial Hospital, where he died shortly after. The prison's investigative service unit is looking into his death as a possible homicide.
"Compared 2 some of the madness that's going on in the world my situation ain't that bad," Valery wrote on his Facebook wall April 1 last year, "because somewhere, somebody lost their life or least didn't get 2 eat!!"
That harsh irony is exaggerated by the fact that Valery's affectionate, if sporadic, posts to friends and relatives were illegal. He posted using a mobile device – contraband that can fetch $1,000 in prison, or $100 to borrow for one call.
Communications in prison are closely watched. Phone calls are capped at 15 minutes, recorded and interrupted by a voice alert reminding interlocutors they're on the phone with an inmate. Similarly, all outgoing mail is stamped to identify its origination point, so recipients can discard unwanted letters.
"A lot of people would choose not to talk to an inmate," Salinas Valley State Prison spokesman Lt. Michael Nilsson says. "I think it's important that people know who they're talking to. It's not the same as on the streets, where you meet someone at a night club."
But cell phone use in California prisons has been rapidly rising, with 1,400 phones discovered in 2007 and more than 15,000 found in 2011. In response, Gov. Jerry Brown signed Senate Bill 26 late last fall, making it a misdemeanor to possess a phone in prison, and to smuggle one in.
Prison staff continue to conduct random contraband searches to detect phones, and deploy dogs trained to sniff out prohibited items, including cell phones.
Law enforcement officers on the outside are also keeping an increasingly watchful eye on social media. Where police once prowled the streets for crime tips, they can now surf the web.
"It's on a catch-as-catch-can basis," says Salinas Interim Police Chief Cassie McSorley. "We're not making cases every week off of social media, but it's just one more tool that's being used."
Salinas police regularly watch YouTube videos posted by Salinas gangs, but got one of its most serious crime tips via Facebook last week.
Salinas City Councilwoman Gloria De La Rosa's 23-year-old son, Gabriel Reyes, was arrested March 5 after Gang Task Force members saw a gun for sale posted on his publicly visible Facebook wall. He's been charged with unlicensed sale of a firearm, marijuana possession, a probation violation and carrying a concealed weapon.
McSorley says social media hasn't changed what cops do, but it has affected how they do it, and how fast. "We have to adapt our methodology and investigation techniques," she says. "We used to meet people in a dark alley. Now everybody has a cell phone."