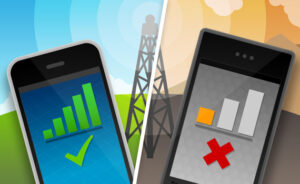 The use of wireless jammers to block contraband prison cell phones is one of the many supply-side initiatives being investigated and deployed in prisons around the world.
As shown by these news items, this frequently results in the loss of cellular service for the homes and businesses located near the prisons. This calls into question the viability of using this technology to eliminate the use of contraband cell phones.
Recently, in response to reports of a growing number of consumers using cell phone jamming devices to create "quiet zones" on buses and trains, the FCC issued a stern Enforcement Advisory cautioning consumers and electronics retailers that it is against the law to use a cell phone or GPS jammer "or any other type of device that blocks, jams or interferes with authorized communications, as well as to import, advertise, sell, or ship such a device."
"Jammers," can include devices commonly marketed as signal blockers, GPS jammers, cell phone jammers, text blockers, etc. Some of the things jammers can do include: prevent cell phones from making or receiving calls, text messages, and emails; prevent Wi-Fi devices from connecting to the Internet; prevent GPS units from receiving correct positioning signals; and most importantly, prevent first responders from locating victims in emergencies.
In addition, the FCC stresses that they have a zero tolerance policy on unauthorized use of jamming devices and will take "aggressive action against violators."
"Aggressive action," against persons who illegally use, sell or even advertise cell phone or GPS jammers can include seizure of the device(s), fines of up to $112,500 per act and jail time. I'd call that pretty aggressive action.

Baja California Sen. Alejandro González Alcocer said that the blockage of cell phone calls in Mexican prisons is having a side effect, namely the loss of service to nearby homes.
The paper said that because La Mesa prison in Tijuana and the Mexicali penitentiary are located in urban areas, cell-phone service is not blocked there. If true, this would be the loss of a $1.6 million investment in a cell-phone blocking system.
González, a former Baja California governor, is the president of the Senate's Justice Committee. He said corruption reigns in prisons, where guard let guns, phones, drugs and other items enter the facilities for a price.
A Los Angeles Times story published Monday about extortion in Mexico said many extortion calls are made from Mexican prisons.
A previous $1.6 million system to block cell phone calls set up in La Mesa prison system also blocked neighbors' calls.
In Guayaquil, Ecuador, wireless phone bases were set up in a home near a prison, allowed inmates to use a wireless phone inside a prison there.