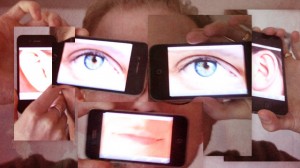 An article on the problems of contraband smuggling in Indiana jails discusses the unique problems posed by contraband smartphones and the access to the internet they provide prisoners. That internet access is used to update social media sites such as Facebook. The custom meshDETECT secure prison cell phones do not allow internet or social media application access.
While tobacco and drugs are still popular forms of contraband among inmates, cellphones – especially smartphones – are becoming a bane to prison officials across the nation.
The number of phones confiscated in federal prison doubled from 2008 through 2010, according to a report from the U.S. Government Accountability Office.
Law enforcement's biggest fear might be a case like Wesley Hammond's – someone able to operate a drug ring or coordinate other illegal activities while behind bars.
But a new recurring problem in Indiana and other states involves prisoners having access to social media like Facebook.
Indiana prison inmates are not allowed access to the Internet, but this year one inmate serving time for murder was found to be updating his Facebook page – and discovered by his victim's family, no less.
Officials learned that someone on the outside was updating that particular inmate's Facebook page and he was not doing it himself.
Still, that's a violation of Facebook policy, and the inmate's page was removed, Garrison said.
But others are using smartphones to access the Internet.
"The smartphones are a big problem for us," Douglas Garrison, spokesman for the Indiana Department of Correction said. "We're seeing photographs from offenders dumb enough to put their photos on their Facebook page."
According to Garrison, prison officials find about one or two Facebook pages created by inmates – or one of their family members for them – each month.
Prison officials are working with Facebook to scrub away any page belonging to an inmate.
And the fact that inmate profiles appear on Facebook or other websites shows that items are still getting in – whether it's a cellphone hidden in a book or a package or a bundle of tobacco dumped over the prison fence late at night.
"What that tells you, that despite our best efforts, we're still having things trafficked into our joint," Garrison said.