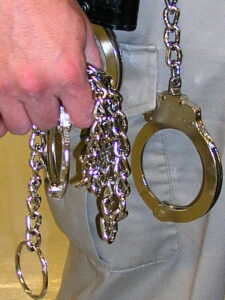 A recent investigation by the Irwin County Sheriffs Department found that prison workers in the jail's kitchen had been getting cell phones smuggled in by civilian workers. Cell phone smuggling has been a known problem in the United States jail system for over a decade now, but its surprising that the contraband items have spread to county jails where inmates are typically serving shorter sentences (less than a year).
"From what I gathered, our kitchen detail is contracted out," said Stephen Rogers, Investigator with the Irwin County Sheriff's office. "One of the kitchen workers was smuggling in a cell phone for one of the inmates."
It's not just a problem in Georgia jails either though. In September of 2011 FBI agents conducted a sting in which a Sheriff Deputy at the Los Angeles County Jail was paid $1,500 by the under cover agent to smuggle in a cell phone. Just a month late in Orleans Parish Jail in Louisiana a deputy was arrested for similar charges.
For inmates the cell phones are a hot commodity to talk with loved ones or carry out illegal activities from behind bars. In jails, the problem at least appears limited to those serving sentences and not those that are eligible for bail bonds. It is evident that in order to prevent the supply of cell phones in jails then solutions like meshDETECT must be employed to reduce the demand first.