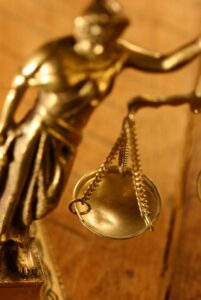 This article discusses the legislative initiative to make it a felony in Idaho to smuggle contraband such as cell phones into prison. One interesting fact is that the Idaho Department of Corrections confiscated a cell phone that had been used over 33,000 times in six months. As we have written before, wireless is the new prison currency, and it's likely that some of this cell phone's airtime was traded to other prisoners for favors and other contraband.
The Idaho Department of Correction says it's a growing problem they need to stop — cell phones illegally obtained by prisoners behind bars.
IDOC says in 2010, 18 cell phones were confiscated from prisoners.
They're hoping Idaho lawmakers will pass stricter regulations to help put a stop to this activity.
"It has quickly grown to be the biggest problem that we're facing," said Deputy Warden Tim Higgins. "A cell phone that comes inside the institution can be used by an offender to do their criminal activity even while they're incarcerated."
IDOC recently confiscated a cell phone from a known gang leader serving time in prison. The phone had been used more than 33,000 times in six months, including text messages and calls.
The cell phones and other contraband get into the hands of offenders in a number of different ways.
IDOC says contraband is passed during visiting hours from an outsider, through secret drops and sometimes even through prison staff themselves. The contraband is often concealed in body cavities.
Cell phones can go for big bucks in prison. A regular cell phone typically sells for around $300, while a smartphone with Internet access costs around $1,200. Higgins says one inmate confessed to shelling out $3,000 for a smartphone.
"Right now if we intercept a cell phone coming into the institution all we can do is send the person away," said Higgins.
That's why the department is asking the Legislature to give the law more teeth. Right now, passing major contraband is considered a misdemeanor under the current Idaho law, but they're hoping to change that.
The proposed law would make it a felony for smuggling a controlled substance, more than three ounces of tobacco, firearms or dangerous weapons, or any telecommunication device into a prison or jail.
"We need to be able to keep our facilities and our communities as safe as we can and this is a tool that will help us carry that out," said Director Brent Reinke.
The bill has been introduced in a Senate committee. IDOC officials are confident Idaho lawmakers will pass this legislation.