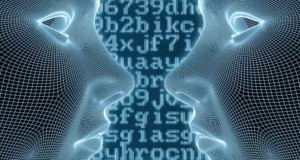 An imprisoned terrorist in India is using a contraband cell phone and a custom built encrypted VoIP network to secure his communications with his organization. The VoIP network runs on GPRS (mobile data service on 2G or 3G cellular communication system), and was created by the terrorist's own tech team. The technical significance of this approach is the use of the data transmission capabilities of the cell phone to transmit encrypted voice conversations that cannot be monitored.
The increasing use by terror group Lashkar-e-Taiba of Voice over Internet Protocol (VoIP) for communication, and its impenetrability, is proving frustrating for Indian intelligence. In fact, Lashkar supreme commander of operations, Zaki-ur Rehman Lakhvi, who is in a Rawalpindi jail, has been networking using a private VoIP on his smart phone with Lashkar cadres.
"Lakhvi's compound serves as Lashkar's alternative headquarters," a top intelligence source told TOI. It was his imprisonment, sources said, that stopped Lashkar cadres from using emails and phones and restrict communication to VoIP.
VoIP is a technology that delivers audio and video messages over the internet. It's distinct from phone as it converts audio signals into binary data. VoIP also allows encryption of data, which makes it difficult to decode messages.
Senior intelligence sources in Kashmir told TOI that Muridke (Lahore) based Lashkar known for using technology more than any other terror group in Kashmir, has its own private VoIP, Ibotel, to communicate with its cadres in Pakistan and Kashmir.
Ibotel, Lashkar's exclusive VoIP that runs on GPRS (mobile data service on 2G or 3G cellular communication system), was created by Lashkar's own tech team. The group began recruiting technicians, engineers and information technology executives almost a decade ago to intensify its operations across India.
Lashkar, which is headed by Hafiz Saeed against whom the US recently announced a $10 million bounty for his alleged role in the November 2008 Mumbai attacks, started using VoIP as soon as the technology became common in early 2000s. Lashkar's handlers used VoIP during the Mumbai attacks, intelligence sources said.
"Earlier, we could intercept conversations on phone or locate Lashkar cadres based on their IP addresses through their emails. But now we're finding it tough to gather intelligence because Lashkar men hold audio or video conferences using private VoIP," said intelligence sources.
"It's difficult to track their locations. And even if we know their IP addresses and the time and date of their audio or video calls, we remain technologically handicapped because we can't intercept what transpired between them," said a senior government official.
"There may not be more than 50-odd Lashkar men. Yet, they are a threat because they have the ability to strike in the Valley or other parts of the country. We need to catch up with the technology to hunt them down," said a senior J&K police officer.
An intelligence officer in New Delhi said the problem was not India specific. "Other countries are also unable to intercept the contents of VoIP messages. The only way to do it is to gather basic intelligence, zero-in on suspected email addresses used for VoIP conversations, and get to the mother servers for a search under Mutual Legal Assistant Treaty (MLAT)," he said.