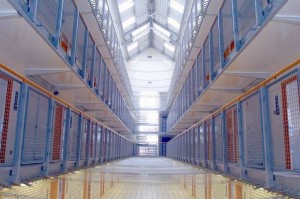 Following a trend in the UK, another prison will install in-cell phones. According to the article, the reasons for this deployment are positive impact on prisoners' rehabilitation, encouraging the maintenance of family ties, and reducing the prevalence of illegal mobile phones.
Prisoners will have phones installed in their cells under new plans for a Midland prison. The move at HMP Birmingham, which takes inmates from across the Black Country, comes despite a law being introduced last year which made it a crime for inmates to have mobile phones behind bars.
Security firm G4S, which runs the Winson Green prison, is introducing the phones because staff say it can have a 'positive impact on prisoners' rehabilitation'.
Prisoners will only be allowed to dial numbers approved by the prison, and each inmate will have to pay their own call charges. Their conversations can also be recorded or listened to for security purposes.
The prison, which has a capacity of 1,450 male adults, already allows inmates to have televisions in their cells at the cost of £1 a week per cell.
It has also emerged that HMP Oakwood in Wolverhampton, had cell phones fitted when it was built in 2012. G4S spokesman Michael Baker said: "Our experience is that in-cell phones can have a positive impact on prisoners' rehabilitation, not only encouraging the maintenance of family ties, but reducing the prevalence of illegal mobile phones."
He added: "New prisons are built with in-cell phones and although HMP Birmingham dates back to 1849, we are introducing them into the establishment. Access to telephones, like any other privilege, is dependent on prisoners' continued good behaviour."
In March last year the Crime and Security Act was passed which stated that prisoners risked extra time being tagged onto their sentences if they were caught with a mobile phones. It aimed to cut down on prisoners keeping in touch with their criminal contacts while inside.
But in the first eight months of the new laws there were 109 prisoners found with phones at HMP Birmingham, 38 convicts had phones at HMP Featherstone and two at HMP Oakwood.
There are no plans to introduce the phone system in HMP Featherstone which neighbours Oakwood.
Last year it emerged that a permanent police team has been based at Winson Green prison to crack down on drugs being thrown over its walls to inmates.
Two detectives and two intelligence specialists are based behind bars, to stop banned substances being smuggled into the prison and thrown over walls.
The force says it is cheaper to base staff there permanently, despite G4S being on a multi-million pound contract to run the jail, as it stops officers being repeatedly called in to tackle crime.
It comes after 236 occasions of contraband goods, including drugs and mobile phones, some stuffed in tennis balls or footballs, being thrown over HMP Birmingham's walls in 2011.
G4S, has also fitted netting over exercise yards to stop throw-over attempts hitting the ground.