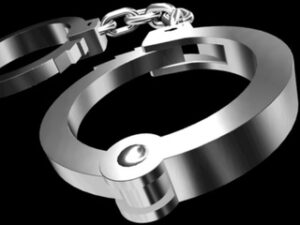 Another prison, another guard, another contraband cell phone…
A Corrections Officer has been arrested and charged for his alleged participation in delivering contraband to an inmate.
The Western Correctional Institution (WCI) Officer is facing termination after prison intelligence officers suspected he was attempting to bring contraband to an inmate and notified local and federal law enforcement authorities.
Officer Brian Hawk, 33, a 9 year veteran of the Division of Corrections is now faces charges of attempting to deliver cell phones and tobacco to an inmate.
The Division of Correction has already begun the process of placing the officer on leave with the intent to terminate his employment. The case began as alert investigative officers at WCI noticed irregularities surrounding the activities of a particular inmate.
The subsequent investigation revealed an alleged scheme involving the inmate, a correctional officer and a citizen on the outside.
Early Thursday morning, officers intercepted what they believe to be a delivery of two cell phones with chargers, tobacco and $1,000 cash to a WCI correctional officer.
The citizen that was carrying these items, confessed to being in the process of making the delivery to Hawk, a delivery that law enforcement officers witnessed a few minutes later near the prison.
Officers confiscated the items from the correctional officer as he arrived at WCI and placed him under arrest.
Cell phones, tobacco and cash are all considered contraband in a state prison.