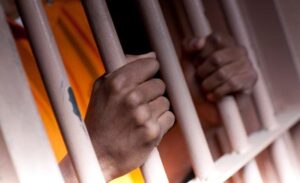 A state-wide network of Georgia ex-cons smuggled contraband cell phones into prisons on demand and at $300 per cell phone. Drugs were also smuggled into the Georgia DOC facilities.
State, area and local investigators have uncovered a trail of cell phones, marijuana and tobacco that led straight to state prisons.
Several people were arrested here and in Colquitt County in connection with the operation. At least one other arrest is expected in Thomas County.
The statewide investigation showed a prisoner would request the contraband and tell the suspects where to leave the items.
The activity involved a vast network of co-conspirators outside the prisons.
The contraband would be left away from the prisons, said Kevin Lee, commander of the Thomas County/Thomasville Narcotics/Vice Division.
"The location could be on a work detail," Lee explained. "It could be anywhere."
The Georgia Department of Corrections Investigation Unit participated in the probe. The state agency did not respond Thursday to a request for information.
In Thomas County, Henry Curtis Ansley III, also known as Bubba, 38, 708 Hunters Chase, is charged with criminal conspiracy and unlawful possession of Hydrocodone.
Ansley is a former state prison inmate, who served time with another person charged in the investigation.
Lee said investigators found various addresses in Ansley's text messages that told where he was to leave prison contraband.
"An ounce of marijuana will go for $400 to $500 in prison," the commander said. A cell phone costs an inmate about $300.
When he was arrested, Ansley had hydrocodone pills in a pocket, and officers found more of the narcotic pain killer at his residence.
A corrections officer at Colquitt County Correctional Institute is charged in the case.
Richard Dale Roberts, 43, 10 Wiregrass Circle, Moultrie, is charged with violation of oath of office, felony possession of marijuana, illegal use of a communications device and conspiracy to commit a crime.
Steve Exum, commander of the Colquitt County Drug Enforcement Team, said charges on Roberts stemmed from information received from the correctional institute warden about contraband being brought into the facility.
Exum said Roberts was attempting to deliver marijuana to the correctional institute.
"It was marijuana he has just purchased from an FBI task force officer," Exum explained.
Also charged in the case are Billy Joe Bowling, 35, 161 Dogwood Lane, Thomasville; Marcos Lewis Brewer, 22, 775 Flintside Drive, Cobb; and Jason Curry Icard, 39, 310 Highway 240 South, Buena Vista.
Bowling and Brewer are on parole, said Cpl. Kim Young of the Colquitt County drug agency.
Ansley and Brewer were in the same prison at the same time, Young explained.
Bowling, Brewer and Icard, who are charged with felony marijuana possession, were traveling in a red Honda Civic that did not stop at a stop sign in Colquitt County. A deputy made a traffic stop.
The marijuana was thrown from the car's sunroof, Young said, adding that the contraband being tossed from the vehicle was recorded on video by a camera in the deputy's car.
Seized in the Colquitt County arrests were a large quantity of cell phones and chargers and 90 bags of loose-leaf tobacco.
"They admitted to the intent of dropping the contraband at several state prisons, and they had several times prior," Young said.