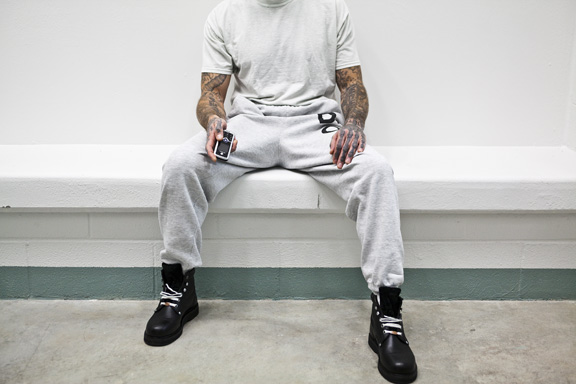 Two cell phones were discovered last week at the Federal Corrections Institution in Seagoville, NBCDFW has learned. FCI Seagoville executive assistant Jeff Butler would not elaborate how the phones may have gotten there.
"We investigate all allegations," Butler said during a phone interview Thursday. "This is still under investigation."
Operations at the federal prison are back to normal after guards worked for several days to locate all the smuggled phones.
The prison in Seagoville is not a traditional lockup, with individual holding areas. It is a low security dorm-style setting, and inmates are allowed to walk around fairly freely, potentially giving them broader access to contraband.
Inmates acquiring smuggled cell phones is one of the many battles prison systems nation-wide face daily. Convicted crooks can send text messages to cohorts outside the prison walls to do their bidding and still orchestrate crimes while in jail. Inmates in other states have coordinated simultaneous protests with inmates at other prisons.
A convicted killer in Oklahoma was caught last year posting pictures on a Facebook page of contraband like drugs, knives and alcohol that had been smuggled into his cell.
Even one of the country's most famous inmates, Charles Manson, was caught calling people across the country on a phone guards discovered under his prison cell bed in March, 2009. He was caught with a second phone just last January.
In 2008, Texas death-row inmate Richard Tabler sparked a state-wide prison sweep after he called and threatened Texas State Sen. John Whitmire using a smuggled phone. That sparked the prison lockdown and a sweep that turned up 132 illegal phones.
"It's a daily battle for us to make sure we're maintaining the safety of the staff and inmate population at all times," Butler said.
Corrections officials are trying new ways to strike back.
Many are testing a system to capture every cell phone signal from a prison and block unauthorized calls as they search for technology to stop what has become a growing problem inside prison walls.
Hoping to stop federal inmates from directing crimes from behind bars, President Barack Obama signed into law in 2010 a prohibition on cell phone use by prisoners.
The law prohibits the use or possession of mobile phones and wireless devices, and calls for up to a year in prison for anyone found guilty of trying to smuggle one to an inmate.
The Federal Bureau of Prisons confiscated more than 2,600 cell phones from minimum-security facilities like FCI Seagoville, and nearly 600 from secure federal institutions in 2009.
The Federal Bureau of Prisons says FCI Seagoville is a low security facility housing male offenders. FCI Seagoville is located 11 miles southeast of Dallas, off Highway 175.

Source