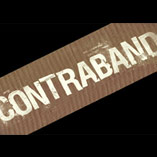 Another article about the corrupting influence of contraband such as cell phones on guards in prison. Interestingly, this guard, "charged $200 to get drugs into the jail, $200 for a carton of cigarettes and $250 for a cell phone." Is the ability to communicate with loved ones while in jail more valuable to prisoners than drugs or cigarettes?
On Monday a former District of Columbia Department of Corrections officer pleaded guilty to charges of accepting bribes in exchange for smuggling contraband into the jail for inmates.
Twenty-three year old Ryan Motley could receive as much as twelve years in prison for his role in bringing in cell phones and marijuana. Residents of the D.C. Jail, located on the southeast side of Capitol Hill, are not allowed to have cell phones in their possession, and marijuana is also illegal. Local prosecutors said he admitted to bringing in at least 10 cell phones and an undisclosed amount of marijuana into the jail. In return, Motley received an estimated $1,800.
Motley was stopped in November 2010, as he was entering the jail through a staff entrance. His operations began to unravel when a co-worker questioned him after discovering two cell phones in his protective vest.
A female returning citizen, Laura Norris, said, "When I was in the D.C. years ago, it didn't feel any different than being out on the streets. Some of the people locked up had everything." Norris said she recalled seeing cigarettes, marijuana, and other illegal items during her time there ten years ago. "I never did federal time, but I was sentenced to the D.C. Jail time."
Smuggling items into the detention center has long been a problem. A guard, who wish to be unidentified, said, "We have a big problem with people bringing stuff into the jail. People are always looking for a way to make extra money. The biggest scheme I can think of in my career here was with Marshall and Adams, back in '07"
The guard is referring to D.C. corrections officers Dana Marshall, 52, and Sheri Adams, 30, who were arrested as part of a scheme that involved multiple jail officials and as many as thirty inmates. An unnamed inmate and undercover agent alleged that food, drugs, electronic devices (iPods and MP3 players), cell phones, and weapons have been illegally brought in by these two women. They were charged with bribery and conspiracy to commit bribery.
The unidentified guard said that Marshall, who was stationed in the culinary department, where he could in a special diet tray and have an inmate assigned to the kitchen detail deliver the tray to another inmate. Adams acted as the "middle man," authorities said. She met with the inmate's contact outside the D.C. Jail to take the orders and money.
Adams charged $200 to get drugs into the jail, $200 for a carton of cigarettes and $250 for a cell phone. She brought the contraband to Marshall, who would smuggle in the goods.
A Washingtonian who was incarcerated at the jail for six months said, "I was there for half a year and saw a lot of stuff. I saw people listening to their iPods and even people talking on cell phones in their cells. All of these cats [guards] are doing it. The act isn't going to end any time soon."
David Carson, a DC resident who lives in the Potomac Gardens neighborhood, remarked, "It disturbs me that just blocks away this kind of stuff is going on. I thought the job or a corrections officer is to keep inmates safe while they are going through the court process. It only goes to show that correctional officers aren't any different than the people they are sworn to oversee. To some that wear the badge, it doesn't mean anything."