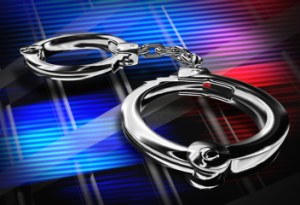 A secure prison cell phone service would reduce the contraband value of the smuggled cell phones in the Texas prison where this took place.
Janet Watts, 47, Houston, Texas, was sentenced to a term of nineteen years in the state penitentiary in connection with a 2007 scheme where she was involved in sending cash by wire to a prison guard convicted of bringing cell phones into the unit where Watt's son was in custody.
Over 134 money grams totaling over $16,000 came into Watt's possession during 2007, most of them traced to friends and family of inmates in the Stiles Unit in Beaumont. Watts, in turn, paid out almost 40 money grams totaling over $13,000 to former TDCJ correctional Davisha Martin, and numerous other money grams to several correctional officers employed at the Stiles Unit.
Martin was caught attempting to smuggle in three cell phones on October 1, 2007. Receipts indicating that Martin received money from Watts were found in Watt's car, and an investigation by the TDCJ Office of the Investigator General uncovered the extent of the scheme. Martin was prosecuted and served a short prison term before being granted "shock probation" in February of 2009 due to her pregnancy.
Prison Prosecution Unit Prosecutor Mark Mullin said, "This was an important step in addressing a real problem in the Stiles Unit. Prisoners who have cell phones continue to commit crimes. Aiding in the recent escape from the Stiles Unit is just a worst case example. Extortion of inmates and their families, drug deals, prison gang warfare and contract killings, and stalking women and children on the internet are all made possible by a simple cell phone."