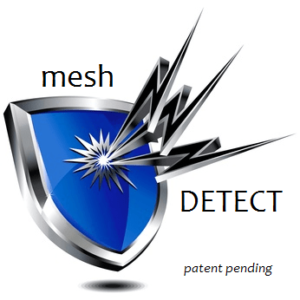 The smuggling and illegal use of contraband cell phones in prisons in the United States has corrections administrators and officers at a disadvantage as wireless detection technologies have not kept pace with the surge in illegal cell phones in prisons. It is estimated that over 10,000 illegal cell phones were seized during 2010 in California state prisons alone. Signal jamming technologies are proving to be too expensive, and the time and cost demands on prison staff attempting to prevent cell phone smuggling are growing rapidly at a time when state and local prison budgets are shrinking.
meshIP, LLC and CELLHIRE USA, LLC have combined cloud computing technologies and cell phone control innovation through the execution of an exclusive joint marketing agreement to provide a secure prison cell phone service. This highly controlled and innovative service provides detainees highly controlled access to cell phones combined with a full suite of forensic tools for law enforcement, while providing a significant new revenue opportunity for prisons.
According to Brian Byrne, Managing Partner at meshIP, "Many technology and control strategies have been proposed to manage this very complex problem, but those currently in use at prisons come at a very high cost with limited success. The meshDETECT™ secure cell phone platform devalues the contraband value of the smuggled prison cell phone and immediately creates a safer, more secure, and controllable environment for both corrections officials and detainees."
The exclusive joint marketing agreement is the final stage of a joint product development effort in anticipation of a service launch to prisons in the United States. This secure cell phone service compliments the existing pay phone services offered in most prisons, while offering the additional benefits of contraband reduction, public safety and behavior management.
meshIP is a technology services and development company headquartered in Plano, Texas, providing cloud computing services in the U.S. and internationally. Learn more at http://www.meshIP.com.
Cellhire® is a world leader in mobile communications providing clients and partners with international and competitive wireless innovation making it possible to take advantage of the most advanced voice and data technologies. http://www.cellhire.com
You can find the original press release here.