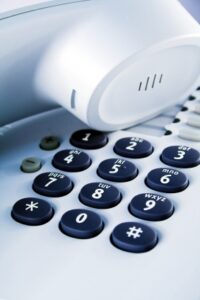 This editorial on the increase in prisoner call rates in Michigan in order to fund jammers to block smuggled contraband cell phones contains some interesting statistics. Michigan's 44,000 prisoners make 13 million phone calls — nearly 300 per inmate. It also points out that prisoners cannot receive incoming calls. With the meshDETECT secure cell phone service, they are able to receive calls from loved ones, while reducing the contraband value of smuggled cell phones.
The Michigan Department of Corrections is trying to lighten its budget problems by putting them on the backs of prisoners and their families. By nearly doubling prisoner phone rates, the department will collect an estimated $8 million a year for a special equipment fund. Another $3 million will go to the phone company as an administrative fee for collecting the money. Talk about easy money.
A five-year contract with Public Communications Services, effective July 1, increased phone rates for Michigan prisoners from 10 cents to 18 cents a minute for prepaid debit calls, and from 12 cents to 20 cents a minute for collect calls. Bottom line: The contract collects about 14 cents a minute per call — adding up to $11 million a year — for a special equipment fund that has nothing to do with the cost of providing telephone service.
Without special equipment charges, base telephone rates would drop to about 4 cents a minute — which is what inmates should pay. The special equipment fund was set up to pay for telephone-related security equipment, such as phone monitoring and cell phone detection. Now, however, prison officials say the department can tap the special equipment fund for practically any security-related expense — a move that would possibly violate state law, or at least legislative intent.
The contract is a sweet deal for the phone company — and the department — but not for Michigan's nearly 44,000 inmates, who rely on phone calls to stay connected to spouses, children, other family members and friends. Organizers canceled a planned week-long phone boycott, but prisoners and their families are still steamed about the rates.
"They're killing us," said Darryl Woods, 39, an inmate at Ryan Correctional Facility in Detroit. Woods told me this week that higher rates have cut phone calls among fellow prisoners in half.
With fewer visiting days, high gas prices and the remote location of many prisons, phone calls are especially important for keeping families together.
Corrections is collecting data on prisoner phone use before and after the rates went up. Last year, Michigan prisoners made 13 million phone calls — nearly 300 per inmate.
Inmates typically earn less than $1 a day at prison jobs. Most of the money for phone calls comes from families, either directly when inmates call collect or indirectly though prepaid debit calls. Prisoners in Michigan's 32 prisons can't get incoming calls; outgoing calls are monitored. Calls cannot exceed 15 minutes.
Even with the recent hike, Michigan's prisoner phone rates are lower than those in surrounding states, said Russ Marlan, administrator of MDOC's executive bureau. "We understand any increase will be unpopular, but we think these new rates are fair and appropriate," he told me this week. "It's appropriate that they (inmates) pay for some equipment that will keep them and our staff safe."
It's unclear how big a problem cell phones pose for prison officials, though a bill pending in the Legislature would make possessing unauthorized cell phones in prison a felony. At least 20 contraband cell phones were found in Michigan prisons last year, Marlan said.
Corrections is considering using the special equipment fund to purchase a variety of security-related equipment, including radios, security cameras and personal protection devices. Still, using the fund to plug holes in the prison budget is not what legislators had in mind.
Since 2008, Corrections appropriations bills have included boilerplate that requires the department to keep prisoner phone rates comparable to those on the outside. It also provides for special equipment costs, but legislators like Rep. Joe Haveman, R-Holland, intended those for cell phone detection or other phone-related security equipment.
"I have some concerns about it," said Haveman, chairman of the subcommittee on corrections appropriations. "… There's a benefit to prisoners having access to their families."
Haveman told me this week he would monitor how Corrections spends the money.
Excessive phone fees not only unfairly burden low-income families but also undermine the re-entry and rehabilitation efforts trumpeted by the department. Taxpayers should not have to subsidize prisoner phone calls, but neither should the state make millions of dollars on the backs of some of the state's poorest people.