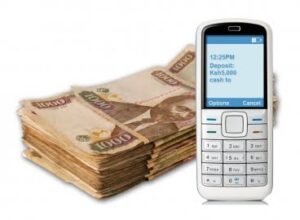 Another article highlighting the reality that the problem of contraband cell phones smuggled into prisons is a global one. In this case, Kenya's largest cellular network service provider, Safaricom, will be installing cell phone jammers in the nation's prisons. According the article, 70 per cent of phone-related fraud originates from prisons there.
Major prisons in Kenya will be cut off the Safaricom mobile phone network in a bid to curb M-Pesa and SMS fraud.
The Prisons Service and Safaricom have struck a deal to join hands in fighting the crimes that are thought out and executed behind prison walls.
"A high percentage of these (fraudsters) have been from prisons. We must not allow the activities of a small number of people to have an impact on our customers," Mr Bob Collymore, the Safaricom chief executive, said at the Prisons Service headquarters where the deal was signed.

Lion's share of market
Mr Collymore said subscribers had lost more than Sh10 million over the last four months to the fraudsters.
He said Safaricom will be investing Sh10 million in the installation of equipment to jam mobile phone networks in the prisons, starting with the Kamiti Maximum Security Prison.
Statistics by the company, which has 17.3 million subscribers — the lion's share of the market — show that 70 per cent of phone-related fraud originates from prisons.
According to the Prisons Service, 65 per cent of the phone-related fraud cases over the last four months have originated from Kamiti prison.
It is followed by Nakuru GK Prison with 15 per cent, Meru with 12 per cent, Shimo la Tewa at the Coast with six per cent and Kibos one per cent.
"We have sort of found a solution that will work for the time being," said Commissioner of Prisons Isaiah Osugo, who lamented that the crimes persist despite frequent searches to rid inmates of mobile phones.
He said the prisoners often get the phones when they are taken to the courts, hospitals and out of the prisons for community work. He said that some inmates even hide them in their private parts.
Mr Osugo said the prisoners are also often assisted by warders, who defy rules forbidding them from having mobile phones within prison cells.
The fraudsters impersonate Safaricom staff and ask their targets to send money to redeem phony prizes, send fake M-Pesa messages and ask for refunds or pretend to offer jobs in the military and police for a bribe.
There are also those who call or send messages alleging they have been sent to kill the target and demand payment to call off their alleged missions.