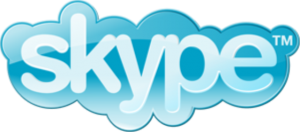 This news item is interesting in that it highlights not only the potential risk of unfettered technology access for high-security prisoners, but also the impact of the high cost of prison telecommunications services.
Evidently, other prisons within the UK do allow the use of Skype by prisoners, however. Increasingly, prisoners are getting access to various consumer technologies, such as email, MP3 players, etc., albeit in a customized and controlled versions. We believe that a secure prison cell phone solution will be part of that offering over time as prisons and jails seek to reduce the demand for contraband cell phones.
London: In what could be regarded as the height of whining, a Bangladeshi terrorist, who plotted to blow up a passenger jet, has complained that that he is not allowed to use Skype to make low-cost phone calls from a high-security UK jail.
Rajib Karim, 32, wants to use the system, which offers cheap international calls from phones as well as free video link-ups, to contact friends and family in Bangladesh. But officials at maximum security HMP Frankland in Durham barred the move saying it would pose a serious security risk.
"This guy planned on killing hundreds of people. He is a former British Airways software engineer who knows a lot about computers and telecommunications.
"The last thing he should be given access to is a computer or method of free communication," The Daily Mail quoted an unnamed source as saying.
Karim was jailed for 30 years last year after being found guilty of planning a 9/11-style terror attack with former al- Qaeda warlord Anwar al-Awlaki.
The father-of-two claims using a prison payphone costs him too much money.
In a letter written to Inside Time, a newspaper for prisoners, he said: "The international call rates cost a lot using the prison PIN system and the Skype option looked like a perfect solution.
"The best part was that it was legal and no breach of prison rules as the call was made to a direct number and was not being redirected.
"But when I recently tried making my first call I was told by staff here at HMP Frankland that I am not allowed to make any calls through Skype".
The report said he "tried to explain" how other prisons in the UK reportedly allow inmates to use the service, but said, "The response was a firm 'no' as HMP Frankland is part of the high security estate".
Karim's complaint has been passed on to the National Offender Management Service (NOMS).
He was imprisoned for 30 years last year after Woolwich Crown Court heard he wanted to use his position at British Airways to plant a bomb on a plane as part of a "chilling" conspiracy with al-Awlaki, a notorious radical preacher associated with al-Qaeda.