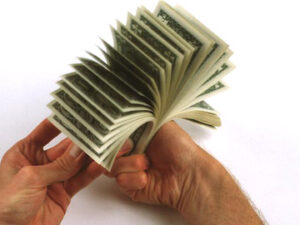 According to the article below about legislative initiatives in Maryland to increase the penalties for smuggling, possessing or receiving contraband cell phones in prison, "Cell phones are a lucrative form of contraband because, unlike drugs, they have a significant and perpetual resale and rental potential and value."
With a change of mindset, cell phones can also be lucrative form of commissary revenue for prisons. By deploying a secure prison cell phone solution with all the controls and forensic capabilities of traditional prison payphones, prisons can reduce the demand for contraband cell phones while tapping into a new source of revenue that will offer welcome relief to over-stretched prison operating budgets.
Keeping cell phones and other electronic devices out of the hands of inmates and punishing those prisoners found with such contraband is the aim of two bills that have recently been the subject of committee hearings in the General Assembly.
Cell phones have been a problem at state prisons, especially in metropolitan areas.
The problem isn't as severe at prisons located in rural areas because friends and relatives can't simply hand cell phones through fences or toss them over the walls as easily, prison officials have said.
"Cell phones are a lucrative form of contraband because, unlike drugs, they have a significant and perpetual resale and rental potential and value," according to a fiscal and policy note to the bills prepared by the Department of Legislative Services.
The contraband phones have been implicated in a prisoner's arrangements for a hit on a witness in the prisoner's murder case and in transactions involving a prison-based drug ring, officials said.
House Bill 587 increases penalties for possession of or receiving a cell phone or other device for prisoners and for delivering or attempting to deliver a cell phone to a prisoner.
Delivering the device to a prisoner would result in a stiff misdemeanor sentence of up to three years on a first offense and become a felony with a nonsuspendable five-year sentence on second offense, along with fines.
A prisoner caught with a device would face a nonsuspendable felony sentence of five years and a fine of up to five years. The sentence would be consecutive to any sentence the person is already serving.
Senate Bill 669 and the companion bill, House Bill 1086, would take away good-time credit permanently for prisoners caught with a prohibited device.
Good-time credits reduce a prisoner's sentence for every day that he serves without infractions against prison rules.
Cell phones have become a big safety issue in prisons, Gary Maynard, the secretary of the Department of Public Safety and Correctional Services, has said. Cell phones smuggled into prisons can be used to coordinate illegal activities outside the prison walls and plan escapes and attacks on corrections staff and other inmates.
Two thousand cell phones have been confiscated in Maryland prisons since 2008, according to the department.
The cell phones can be found hidden anywhere, including the bodily orifices of inmates, Maynard said.
The department is using the latest technology, including cell phone-sniffing dogs, to get cell phones away from inmates. The dogs have sniffed out 500 cell phones found since 2008. The dogs also offer something of a psychological deterrent, Maynard said.
"When they walk down the hallway, the cell phones fly," Maynard said.
The department has a $1.2 billion operating budget and supervises 22,000 inmates in 22 prisons and 70,000 individuals on probation and parole, among other duties.