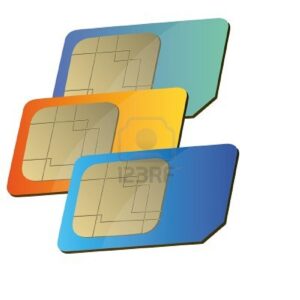 Contraband cell phones smuggled into prison is a problem in jails around the world. And it will continue to be until the supply-side strategy of confiscating smuggled mobile phones is paired with a demand-side strategy of co-opting the desire for more frequent and private conversation with family and loved ones by providing a secure prison cell phone service.
At least two mobile phones or SIM cards for every day are found in Liverpool's prisons.
The number of confiscations shows how prison officers are battling to prevent mobiles, which may be used to assist criminal enterprise beyond cell walls, being brought in.
Despite annual pleas for a crackdown many of the devices are still simply thrown over the walls and into the exercise yards.
At HMP Altcourse in Fazakerley, which houses up to 1,204 inmates, at least 637 phones, SIM cards or handsets were confiscated between November 1 2010 and October 31 2011, a freedom of information request showed.
In HMP Liverpool for the same period at least 140 were confiscated.
The findings will be particularly embarrassing for the privately managed Altcourse prison, whose mobile phone problem has attracted criticism from the prisons Independent Monitoring Board.
Its annual report for 2011 stated that its advice on mobile phones has been "studiously ignored" for years.
The Board identified mobile devices as an "ever growing and even harder to find threat to safer custody."
In 2009, a report by the Board advised that a signal deviator, a device that would effectively block mobile phone transmissions, was an "urgent requirement" for Altcourse, but the equipment is yet to be installed.
The scathing report on the prison, which is financed and managed by G4S, said: "Whilst the deviating technology has advanced leaps and bounds the responses to our concerns remain in the stagnant era."
It added that the key supply route for the mobiles was also used for illegal drugs, the supply and use of which "remains a serious problem".
It said that both phones and drugs are usually "thrown over the prison wall and into the prisoner exercise yards".
A spokesperson for G4S said: "'We work extremely hard to prevent phones from being used by prisoners, and employ a range of methods to do this, including searches based on intelligence.
"Last year, our records show that we found 594 mobile phones or SIM cards at Altcourse. Of these, 368 were intercepted by staff and never reached prisoners. The records also show our policies are having an impact, as through regular searching we found an additional 226 mobile phones or SIM cards, which were removed from prisoners. While mobile phones continue to be a challenge in prison, these figures, which have been rising each year, demonstrate that we're having more success in keeping mobile phones out of the prisons we run."
A Prison Service spokesperson said that the number of finds of illicit mobiles and SIM cards "demonstrates the Prison Service's ability to take effective, sustained and targeted action against people who seek to get around our security measures".