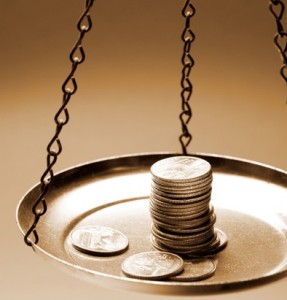 This edition of "Wireless Prison Payphone™ Briefs" focuses on the recent decision by the FCC to take up the ten year old Wright petition addressing the high cost of interstate prison payphone calls. The articles excerpted below provide an in depth look at the issue.

The First Call Is Free; the Rest Are a Fortune: Paying a $4.25 connection fee and then 75 cents per minute thereafter seems costly, unless, perhaps, we're talking about a phone call from our future Mars colony back to Earth. It is, though, what an operator at the phone company Global Tel*Link says it costs for a call from Pennsylvania's Carbon County Correctional Facility to anywhere beyond the local calling area. That's in line with the rates other companies charge for prisoners around the country to make simple long-distance phone calls. To compare, prepaid cell phones on the outside top out at about 20 cents a minute, and a standard residential landline plan at just half that.
If you find it difficult to rally sympathy for prisoners' hefty monthly phone bills, consider two things. First, we know that contact with the outside world while in prison is tied to better outcomes after prison. Second, those costs are generally borne by families and friends, either through collect charges or the refilling of debit accounts, what the Center for Constitutional Rights' Annette Dickerson calls "a transfer of punishment." Source
The price to call home: state-sanctioned monopolization in the prison phone industry: Exorbitant calling rates make the prison telephone industry one of the most lucrative businesses in the United States today. This industry is so profitable because prison phone companies have state-sanctioned monopolistic control over the state prison markets, and the government agency with authority to rein in these rates across the nation has been reluctant to offer meaningful relief.
Prison phone companies are awarded these monopolies through bidding processes in which they submit contract proposals to the state prison systems; in all but eight states, these contracts include promises to pay "commissions" — in effect, kickbacks — to states, in either the form of a percentage of revenue, a fixed up-front payment, or a combination of the two. Thus, state prison systems have no incentive to select the telephone company that offers the lowest rates; rather, correctional departments have an incentive to reap the most profit by selecting the telephone company that provides the highest commission. Source

Prison-Phone Rate Cuts Considered by U.S. Regulators: U.S. regulators are considering rate caps and other steps to lower jailhouse telephone rates that enrich private equity firms as they cost U.S. prisoners and their families as much as $17 for a 15-minute call.
Federal Communications Commission Chairman Julius Genachowski yesterday proposed information-gathering that could lead to a vote to intervene in the $1.2 billion prison-phone market, FCC Commissioner Mignon Clyburn said at a rally today.
"For far too long, friends and family of the incarcerated have had no choice but to pay unconscionably high long-distance rates," Clyburn told demonstrators seeking lower rates who gathered outside the agency's headquarters in Washington.
Clyburn, like the chairman a Democrat, said the proceeding was started by Genachowski and could lead to lower rates "soon," without specifying a timeline. Rate caps are among steps being considered, said two agency officials who spoke on condition of anonymity because the matter hasn't been made public. Source
Human rights groups: Telecoms gouging prison callers: U.S. prisons, immigration detention centers and telecom carriers are charging "exorbitant" rates on collect calls made by inmates, and the U.S. Federal Communications Commission should step in to set rates, a coalition of 110 human rights groups, lawyers and professors said.
The expensive collect-call charges make it difficult for immigrants in detention to contact their families, legal counsel and human rights organizations, the groups said in a Thursday letter to the FCC.
Problems with prison phone rates are "well documented" by past media and government reports, said the letter, organized by Holly Cooper, associate director of the University of California Davis Immigration Law Clinic. A request for the FCC to address prison phone rates has been pending since 2003, Cooper noted. Source
Costly Phone Calls for Inmates: Members of Congress and civil rights groups are pushing the Federal Communications Commission to rein in telephone companies that, in many states, charge inmates spectacularly high rates that can force their families to choose between keeping in touch with a relative behind bars and, in some cases, putting food on the table.
The time is long past for the F.C.C. — which has been weighing this issue for nearly a decade — to break up what amount to monopolies and ensure that prisoners across the country have access to reasonably priced interstate telephone service.
The calls are expensive because they are placed through independent telephone companies that pay the state a "commission" — essentially a legalized kickback — that ranges from 15 percent to 60 percent either as a portion of revenue, a fixed upfront fee or a combination of both. According to a new report by the Prison Policy Initiative, a research group based in Massachusetts, depending on the size of the kickback, a 15-minute call can cost the family as little as $2.36 or as much as $17. Source