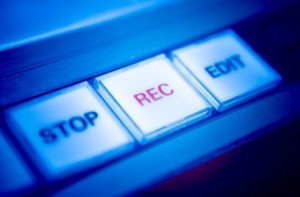 A major concern in the use of contraband cell phones in prison is the fact that the call content, and associated call data, is not being captured. Now this data can be captured by replacing smuggled cell phones with a secure prison cell phone solution such as meshDETECT that records and stores this critical information for use by law enforcement. This article discusses the importance of these prison phone call recordings to prosecutors and law enforcement.
When Kiheem Taylor was charged with kidnapping two teenagers at a Timonium light-rail station and raping one of them, prosecutors struggled with an all-too common problem — they didn't have enough solid evidence.
But Taylor gave prosecutors a break when he made phone calls from the Baltimore County Detention Center. Just months earlier, authorities had begun recording inmates' phone calls, and Taylor implicated himself while talking to an ex-girlfriend. Judge Robert N. Dugan said at the time that the call was "overwhelming, damning evidence of [Taylor's] guilt."
The 2008 case was the first time that Baltimore County prosecutors used a taped phone call from the detention center in a case, but the practice has been increasingly used across Maryland and the nation — including in the high-profile Trayvon Martin case. Though prosecutors say the evidence is crucial in otherwise difficult cases, defense attorneys complain that such monitoring is unfair to their clients.
William B. Buie III, who represented a teen in a recent murder case that relied on recorded prison calls, said he's concerned such calls give government unrestricted power to monitor incarcerated individuals who have not yet been convicted. But such calls are "playing a major part of criminal cases," he said.
Prosecutors have been monitoring calls for years, but improved — and increasingly affordable — technology has made it easier to record the calls, evaluate them and present them in court.
"It's definitely a common practice," said Steven Jansen, vice president of the National Association of Prosecuting Attorneys. "It can be great evidence."
It's no secret that the calls are monitored, he said, adding that some facilities even post signs next to phones. In Maryland, defendants are warned that their conversations are being recorded with a prompt each time they pick up receiver; officials can track them without seeking a judge's approval.
But despite the warning at each call, defense attorney Jerry Tarud said, "The problem is, when these inmates are in jail, they tend to get isolated. Their anxiety sets in."
For defense attorneys, the calls can be opportunities for their clients to unknowingly undermine their arguments, including in the Martin case in Florida. George Zimmerman, accused of killing the teen, had his original $150,000 bond revoked after authorities heard him discussing additional finances with his wife on a recorded line.
"The jail phone calls tend to be the nails going in the coffin," Tarud said. It's an increasing problem."
In a city shooting trial last year, Tarud's client, Donte Anderson, was convicted of first-degree assault after prosecutors pulled incriminating calls from jail.
In one call, prosecutors said, Anderson told an acquaintance about hiding the gun, in what they believe was coded language.
"Man … I can't event tell you where's it at right now cuz, he won't be able to get to it," Anderson said, according to court documents.
Dijon McClurkin, another defendant who was also convicted in the case, was allegedly also recorded telling an acquaintance to put pressure on the victim, who survived.
"You need to tell him that we ain't do nothing, yeah man, those [expletive] ain't do nothing, that's what he needs to say, [expletive] ain't do nothing, they are jammed up for no reason," McClurkin said in a recorded call, according to court papers.
In addition to monitoring phone calls, law enforcement officials point out that detention facilities monitor mail and keep records of who visits. Inmates are also subjected to searches inside of their cells.
There, each inmate can choose up to 10 contacts; they can only call people on that list, according to the state Department of Public Safety And Correctional Services.
The Baltimore County Detention Center began recording all inmates' calls in July 2008, one of the last jurisdictions in the state to adopt the technology. State's Attorney Shellenberger had suggested the idea to the county police chief and the jail's warden shortly after he took office in 2007.
The system was aimed at curbing contraband, gang violence and witness intimidation. Officials also hoped to prevent prisoners from ordering crime from behind bars.
Detention center staff, along with police and prosecutors, have access to phones in order to monitor for any potential problems within the facility. They also have the ability to block inmates from calling certain numbers if there are issues of witness intimidation or gangs.
"It's to ferret out corruption we might have inside," said James P. O'Neill, director of the detention center. But because the detention center on any given day ranges from 1,300 to 1,400 inmates, who have access to 80 phones from 8 a.m. to 10 p.m., not all calls are necessarily monitored.
Calls from attorneys are not recorded, either. O'Neil said all lawyers registered with the state bar association are omitted from recordings.
Last month, 19-year-old Sterlin Matthews was convicted of killing a 16-year-old on Halloween in 2008. It was the second time Baltimore County prosecutors tried the teen, after his first trial ended in a hung jury. Prosecutors were challenged by the lack of physical evidence linking Matthews to the shooting and uncooperative witnesses; the killer had been wearing a mask.
Buie, Matthews' defense attorney, said after the trial that prosecutors "really did not know who committed the crime." The jail calls, "sunk our ship," he said.
County prosecutors William B. Bickel and Danielle Williams built a case around recordings of Matthews' phone calls from the detention center, in which he is recorded telling friends about the witnesses to keep them from coming to court.
The jury took less than an hour to convict Matthews of second degree murder and related charges. His sentencing is scheduled for January.
"When you have a witness that says one thing to the police and then changes the story, if you can give an explanation, mainly a threat, then the jury will understand more," Shellenberger said. "I think it was very helpful to give the jury context."
When the trial was supposed to begin in mid-October, prosecutors said, the witness who identified Matthews in the shooting did not show up in court. She had previously identified Matthews to police as the masked teen who had been seen by the victim's friends just before the shooting. Officials began to suspect witness intimidation.
Prosecutors said Matthews intentionally used another inmate's ID number, which must be entered in order for inmates to make outgoing calls, to make it difficult for investigators to listen in on his conversations.
Homicide detective Alvin Barton also testified that he received a call from the witness saying she was too scared shortly before she was supposed to testify.
Matthews was also heard speaking to a friend through a wall, inside an interview room at police headquarters. All six of the interview rooms used by homicide detectives have surveillance cameras to record interviews with detectives.
When the detective left the room, Matthews is recorded speaking to one of his friends through the wall, saying his friend needed to "holler at them," which prosecutors said was an attempt to deter the witness from testifying.