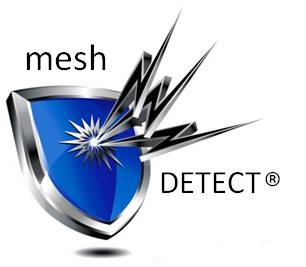 meshDETECT® is pleased to announce that it has recently received a notice of allowance from the United States Patent and Trademark Office (USPTO) for U.S. Patent Application Number 13/931,850, which is a continuation of our first patent entitled "System and method for controlling, monitoring and recording of wireless telecommunications services in penal institutions." A notice of allowance from the United States Patent and Trademark Office is a written notification that a patent application has cleared internal review and is pending issuance.
This patent will expand our Secure Prison Cell Phone Solutions™ intellectual property coverage and enhances our position as an innovator in the prison mobile device space. The claims in this patent are directed toward an application on a personal communications device, such as a tablet or cell phone, in the possession of an inmate that controls, monitors, and records voice phone calls. It also covers important security features to insure the device is authentic and is not tampered with or compromised.
Brian Byrne, Managing Partner of meshIP, LLC commented, "A strong intellectual property position has always been a fundamental objective of the company and we are pleased by the Notice of Allowance for this patent application, which will further enhance meshDETECT's patent portfolio around prison mobile device solutions. Many of our competitors have announced similar solutions subsequent to the issuance of our first patent (US Patent Number 8,478,234), but we believe we are the only inmate communications services company with the specific intellectual property protecting our innovative prison mobile device solutions. We will continue to build on and leverage this strategic advantage."
Update (2/23/16): The patent (US9,271,145) was issued today by the United States Patent Office. You can view the patent here: Second meshDETECT patent.
Update: meshDETECT was awarded its third patent on 10/17/17.