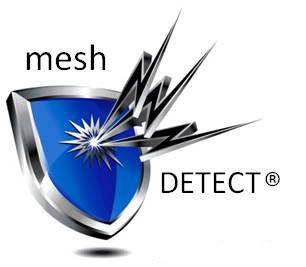 meshDETECT® is pleased to announce that it has recently received a notice of allowance from the United States Patent and Trademark Office for a patent application entitled, "System and method for controlling, monitoring and recording of wireless telecommunications services in penal institutions" covering its Secure Prison Cell Phone Solutions™. A notice of allowance from the United States Patent and Trademark Office is a written notification that a patent application has cleared internal review and is pending issuance.
The application broadly covers systems and methods of providing incoming and outgoing telecommunications services to persons incarcerated in penal facilities. A plurality of controls is provided that may reduce contraband devices and encourage good behavior by detainees, penal employees, and others. Portable electronic devices, primarily mobile telephones, are provided to detainees that have exhibited acceptable behavior and are not determined to be security risks.
Contraband mobile telephones have become an increasing problem in prison facilities, further reducing prison facility inmate communications services earnings, compromising safety and presenting opportunities for prison employee corruption. While prison officials have taken steps to reduce contraband cell phones, the expanded capabilities of small portable devices have made such devices more valuable to detainees. This has increased economic incentives for penal employees to facilitate the smuggling and trafficking of these devices in prisons. With a contraband mobile device that has Internet access, a detainee may view telephone directories, maps and photographs for criminal purposes. Gang violence and drug trafficking are increasingly being managed online, allowing persons in penal facilities to continue engaging in criminal activity while incarcerated. Traditional solutions such as blocking or jamming cell phone signals have proven impractical.
meshDETECT® is a technology platform that can be offered in any prison interested in the smart deployment and management of secure prison cell phones – which promotes improved detainee behavior and increases officer safety. Best of all, there is no deployment cost. In fact, meshDETECT is a new source of revenue for prisons.
Prisons longer need to incur the expense and deployment challenges of wireless jamming technology, now that prison cell phone calls can now be monitored and recorded. Legitimate prison cell phone inventories can now replace contraband cell phones.

Update (7/2/13): The meshDETECT patent (US8,478,234) was issued today by the United States Patent Office. You can view the patent here: meshDETECT Patent
Update: meshDETECT was awarded its second patent on 2/23/16.