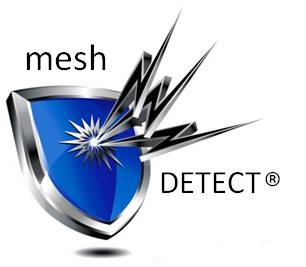 meshDETECT® is pleased to announce that it has recently received a notice of allowance from the United States Patent and Trademark Office (USPTO) for U.S. Patent Application Number 14/945,145 entitled "System and method for controlling, monitoring and recording of wireless telecommunications services in penal institutions." A notice of allowance from the United States Patent and Trademark Office is a written notification that a patent application has cleared internal review and is pending issuance.
This patent further expands our Secure Prison Cell Phone Solutions™ intellectual property coverage and solidifies our position as the prime innovator in the prison mobile device space. The claims in this latest patent are directed toward remotely reassigning detainee call profiles to portable electronic devices in penal institutions.
As more correctional facilities deploy wireless communications devices including secure cell phones and tablets, these devices will inevitably be shared, rotated and re-purposed for economic, security and population management reasons. For instance, a prison may have a pool of tablets that are shared among inmates. As the tablet is reassigned from one inmate to another, a new profile, containing the second inmate's unique account information, can be remotely applied to the device. A the same time, the first inmate's profile is removed from the device to insure security and maintain privacy.
Brian Byrne, Managing Partner of meshIP, LLC commented, "With this third patent we now have intellectual property which covers the three key aspects of secure wireless inmate calling – system, application and device management. There have been many recent industry announcements regarding personal communications device deployments in prisons and jails, but we believe we are the only inmate communications services company with the intellectual property portfolio protecting these three core elements of the rapidly emerging inmate mobile device market."
Update: The patent (US9,794,788) was issued on October 17, 2017 by the United States Patent Office. You can view the patent here: Third meshDETECT patent.
Update: meshDETECT was awarded its fourth patent on 4/30/19.