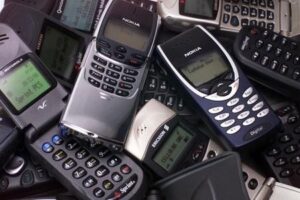 These searches are necessary because the high contraband value of smuggled prison cell phones has a corrupting influence on guards and staff. With prisoners paying as much as $1000 per contraband cell phone, the temptation to smuggled wireless devices is too much for some prison staff. We beleive part of the solution is to lower the contraband value of the smuggled cell phones by implementing the meshDETECT secure cell phone service solution.

Random staff searches that are part of an effort to curb the smuggling of cell phones into state prisons are drawing objections from the powerful union representing correctional officers.
At issue is a two-year program – known as Operation Disconnect – that requires all adult prisons to conduct monthly searches of employees and others as they enter state facilities.
Fewer than 500 cell phones have been confiscated under the program, though some lawmakers still suspect prison employees are the main suppliers of cell phones that are reaching inmates in ever-larger numbers.
But Joe Baumann, a chapter president with the California Correctional Peace Officers Association, said the modest results suggest the program is targeting the wrong people.
"Staff are just a small part of the problem," he said. "If an employee is dirty, word gets out pretty quickly."
Baumann said the union has complained to state officials that the searches are misguided and overly intrusive.
"There are no boundaries as far as how invasive the searches are," he said. "People have had to take off jumpsuits, pull off vests, pull up T-shirts. They're setting themselves up for litigation with the way they're doing this."
Baumann declined to say whether the union has any immediate plans to challenge the program with a lawsuit but he warned that "something is going to have to happen" if the department fails to make changes.
Unlike many other states and the federal government, California does not routinely search staff as they enter state prisons. (Visitors are required to pass through metal detectors.)
Some state officials have said they would like to impose airport-like security checks on staff at all state prisons. But Baumann said such a move would require the state to renegotiate its contract with the union and would add to the time it takes correctional officers to get from their cars, or the prison gate, to their work stations. Union members are paid for this "walk time." Added walk time could cost the state millions, according to some analysts.
While the union presses prison officials to modify the searches, lawmakers are calling for new legislation that would toughen security and sanctions.
Last month U.S. Sen. Dianne Feinstein appealed to the state Senate Appropriations Committee to revive a bill that would stiffen the penalties for smuggling cell phones into California prisons.
Meanwhile, state Sen. Elaine Alquist, D-San Jose, is sponsoring legislation that would transfer oversight for searches of prison staff to the inspector general's office "to ensure there is a neutral third party watching these to ensure their integrity."
Alquist said the department's current program isn't going far enough.
"We have seen a 38 percent increase in the number of cell phones found in prisons in the first three months of this year compared to the same period last year," Alquist said. "Given those numbers, I cannot say the department is doing a good job stopping cell phones from getting into prisons."
"A public safety problem of this significance and magnitude should not be left to the discretion of a department to address," she said.
Last year, more than 10,000 cell phones turned up inside prisons but so far officials have failed to close the pipeline that feeds the lucrative trade. Prices for "jail phones" reach as high as $1,000.
Corrections officials defended Operation Disconnect, saying it uses existing funding and is just part of a multi-prong effort to disrupt the trade in contraband phones.
"The California Department of Corrections and Rehabilitation is working hard to stop cell phones from getting into prisons," said spokeswoman Terry Thornton. "We've identified this as a major priority but obviously a lot more can be done."
Thornton was unable to provide data on the number of staff disciplined under Operation Disconnect.
However, earlier this year the department informed state lawmakers that it disciplined 200 prison staff for cell phone smuggling in 2009, including 100 peace officers. Of the 200 employees, eight people were dismissed from state service.