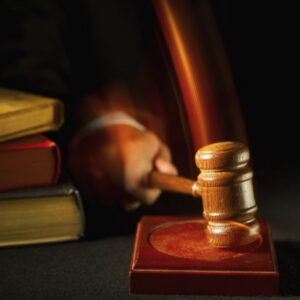 The legislation to curb contraband cell phones in California prisons is headed to the governor's desk for signature. Additionally, it paves the way for wireless signal jamming via managed access systems. No consideration in the push to legislate on how to curb demand however.

Update – May 9, 2012: For an update on this legislation and the planned deployment of wireless managed access systems in the CDCR facilities to block contraband cell phones, see this post.
Senate Bill 26, authored by Senator Alex Padilla (D-Pacoima), won final legislative approval with a unanimous, bipartisan vote of the State Senate. SB 26 would crack down on the smuggling and possession of cell phones and other wireless communication devices in California prisons. The legislation now goes to the Governor for his signature.
Senator Padilla's bill imposes tough penalties for both smugglers and inmates. It also facilitates the deployment of managed access technology to prevent illicit cell phones from sending or receiving communications within the secure perimeter of a prison.
"Cell phones in the hands of inmates are a clear and present threat to the safety of correctional officers, victims, and the public," said Senator Padilla. "We know that inmates with cell phones are ordering murders, organizing escapes, facilitating drug deals, controlling street gangs and terrorizing rape victims. With this bill we will finally crack down on cell phones in California prisons," Senator Padilla added.
Senator Padilla has strong support from the California Department of Corrections and Rehabilitation (CDCR) in his effort to address the rampant problem of cell phone use in California's prisons. "Contraband cell phones in prison continue to be a problem for CDCR as they allow inmates to circumvent our monitoring process and commit crimes," said CDCR Secretary Matthew Cate. "This year we have confiscated 6,000 phones through May at our prisons. Senate Bill 26 will strengthen our efforts to curb this problem," he added.
Forty-four states and the federal government have taken action to tackle this problem. The number of cell phones confiscated in our prisons has grown exponentially. In 2006, prison officials confiscated 261 cell phones in California prisons. In 2010, 10,761 phones were confiscated. Smugglers are selling these phones to inmates for more than $1,000 a piece. One person caught smuggling, bragged about making $100,000 in a single year providing cell phones to prisoners. Charles Manson had been caught twice in possession of a cell phone.