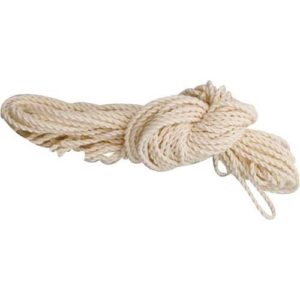 The following is a description of how a contraband cell phone was smuggled into the Delaware County, IN jail by using a string to bring it in through a window! The methods used to smuggle cell phones into prison seem to be endless. The inmate stated that the reason he smuggled the phone is because he was unable to access a jail phone. As is frequently the case, the main demand driving cell phone smuggling in prisons is the desire to communicate with family and loved ones. Prisons need to address the demand side of this problem by offering a secure prison cell phone solution such as meshDETECT.
In August and September 2010, Norvell was incarcerated in the Delaware County Jail, Cell Block E. At the time Norvell was dating Tishayla Joyce. On August 26, 2010, Norvell had a fellow inmate, Marcus Beck, call Joyce on Norvell's behalf because he was unable to access a jail phone. Beck relayed statements back and forth between Norvell and Joyce. Norvell asked Joyce via Beck to bring a cell phone to the jail for him. Cell phones are not allowed in the jail and are against jail rules.
Norvell instructed Joyce to withdraw money from his commissary account and use that money to purchase a cell phone from Walmart along with prepaid minutes for the phone. Norvell further instructed Joyce to activate the phone and bring it to the outside of the jail at 1:00 a.m. Norvell told Joyce on which side of the jail his cell was located. Joyce did as Norvell instructed. When Joyce arrived at the jail at 1:00 a.m., she saw Norvell and Shawn West, Norvell's cell mate, standing at the window to their jail cell. West let down a string, Joyce tied the cell phone to the string, and West pulled the phone up and through the cell window. At Norvell's request, Joyce returned to the jail on another day at the same time and delivered a phone charger. As in the first instance, West dropped a string down from the cell window and pulled the phone charger up. Norvell used the cell phone to call Joyce. Another inmate, Jackie Joiner, saw Norvell and West both using the cell phone and Norvell explained to Joiner that they had brought the phone in through the window.