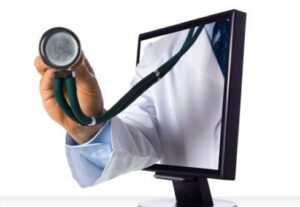 An interesting article about the deployment of technology in prison to address the cost of providing health care to prisoners in Texas. The use of video visitation and VoIP technology allows access to low-cost, face-to-face mental health consultations over mobile devices nationwide.
The Texas prison system's adoption of electronic health records (EHR) and telemedicine helped reduce state spending by about $1 billion over the past decade, streamlining patient care for inmates and reducing taxpayer expenditure significantly, according to a story at ihealthbeat.com.
The system is being used by 120 state correctional facilities, 15 youth institutions and three federal penitentiaries, and is considered a model of how inmate healthcare should be handled, according to the University of Illinois at Chicago, Health Informatics and Health Information Management.
Texas has a prison inmate population of more than 150,000, which costs the state more than $3 billion each year to operate.
Healthcare providers use the EHR system to track medical, dental, mental health and pharmacy services, ihealthbeat.com noted, adding that prison officials said that the adoption of the EHR system helped bring Texas' daily medical costs per inmate to $9.67.
In comparison, California spends about $41.25 in daily medical costs per inmate.
In addition to an EHR system, Texas' prisons use a telemedicine system that provides access to healthcare providers at the University of Texas Medical Branch and Texas Tech University.
Prisons are doing other things through telemedicine as well. Correctional healthcare providers, for example, recently deployed a two-way telehealth V2VIP service, videophones and iV2VIP video softphones for low-cost, face-to-face mental health consultations over mobile devices nationwide.
Reasons for its use include geographical distance between therapist and client, convenience, and of course, cost.
Municipal jails, county governments, law enforcement agencies in small, rural communities or large metropolitan cities and state/regional correctional facilities have found this to work well for both prisoners and staff, while experts estimate savings of $30,000 to $40,000 monthly per state, using the V2VIP service, a hosted VoIP platform, videophones and iV2VIP video softphone.
Georgia recently renewed a contract allowing state agencies – including the Department of Corrections – to implement EHRs for care and cost-saving purposes, ihealthbeat.com reported.
And back in May 2010, Maricopa County, Ariz., paid $10 million to implement an EHR system in an effort to improve care conditions for inmates.