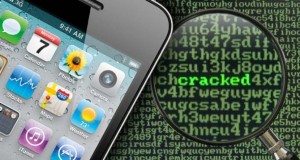 Update (10/19/12): The Avanal cell phone Managed Access System (MAS) system is scheduled to go live on Monday October 22nd. Very soon, inmates at Avenal won't hear a dial tone if they try to make an outgoing call. Instead, they'll hear: "The cellular device that you are using at Avenal State Prison has been identified as contraband. It is illegal to possess."
Avenal flips the switch Monday, and will be the first facility to block cellphones. In the next three years, all 35 institutions in the California are expected to have the technology installed.
Staff numbers are programmed to work, but all other cellphones inside the prison will be blocked.
It will mean that prisoners can no longer make voice calls, send emails, text messages (or) access the Internet.
Original Posting:
The California Department of Corrections and Rehabilitation (CDCR) plans to implement a Managed Access System (MAS) at Avenal State Prison on or about October 1, 2012.  According to CDCR, an MAS is "a system which deploys a secure cellular umbrella over a specified area generally within the bounds of a facility, to either permit or interfere with transmissions from mobile wireless devices."
According to the Association of California State Supervisors blog, the MAS test phase at ASP will run from approximately October 1st through October 15th.  At the end of the test phase, ASP will go live with MAS. CDCR eventually will be implementing the MAS at all institutions statewide.
On September 25, 2012, ACSS conducted a meet and confer with CDCR Labor Relations staff and MAS subject matter experts to ensure that your career will remain productive and protected.
ACSS:   Who is responsible for monitoring the MAS system?
CDCR:  MAS is a hosted system.  The system will be monitored and installed by a third party, Global Tel*Link (GTL).  CDCR will be responsible for the authorization process for mobile devices.
ACSS:    Will the MAS be used to track employee arrival to work, and/or exit from work times?
CDCR:    No.
ACSS:   When will MSA be implemented at other institutions?
CDCR:   The MAS implementation is scheduled to complete within 36 months following Contract effective date of May 31, 2012.  The CDCR has identified a phased approach and plans to finalize the implementation schedule, that includes: Phase 0, one (1) facility to be completed within 5 months of contract award; Phase I, 17 adult facilities to be completed within 18 months of contract award; Phase II, 19 adult facilities to be completed within 36 months of contract award.  Future Phases/Sites currently in the design, construction and/or planning stages are to be completed within 6 months of the State's request to GTL.  Implementation of Phases I, II, or Future Phases/Sites will not begin without CDCR's acceptance of Phase 0 test results.
ACSS:    What devices will be authorized?
CDCR:   At each institution there will be a process to submit a request to authorize a mobile device.  Once the device is approved to have authorized access it will be entered into the MAS system as an authorized device.  At this time, CDCR anticipated that only those mobile devices that are necessary for state business will be authorized, i.e. state issued cell phone.  Personal cell phone will be considered on a case by case basis.  CDCR anticipated that authorization of personal cell phones will only occur in extraordinary situations.
ACSS:    Will employees be able to use their personal cell phones in non secure areas like employee parking lots, break areas, etc?
CDCR:   CDCR is making an effort to configure the MAS system to allow personal cell phone use in employee parking lots.  However, due to the nature of the MAS system that may not always be possible.  CDCR provides payphones in institution administration buildings and Visitor Processing area that can be utilized by employees.  In addition, CDCR employees are allowed to use state phones to call home if they are going to work late.  Furthermore, MAS does not affect the ability of incoming callers to leave a voice message on unauthorized devices.
ACSS:    Will CDCR track or monitor personal phone calls, local or remote whereabouts or other activities while on or off duty employees use authorized devices? 
CDCR:    MAS is able to block calls from unauthorized devices within the radio frequency umbrella. MSA will capture information regarding unauthorized devices such as the cellular phone number, mobile device hardware ID, telephone number called, as well as the date and time of the call.  Tracking will only occur on outgoing communications.  Incoming communications are blocked and not captured.  Authorized devices will not be tracked by MAS.  The information captured and tracked by MAS is not under the control of CDCR.  The MAS information that is captured and tracked is managed by the third party monitoring the system and only made available with a valid warrant.
Under Penal Code Section 4576 (e) "the department shall not access data or communication that have been captured using available technology from unauthorized use of a wireless communication device except after obtaining a valid search warrant."  Under Penal Code Section 4576 (f) "the department shall not capture data or communications from an authorized wireless communication device, except as already authorized under existing law." (Cal. Pen. Code, sec. 4576)
ACSS:    What is the cost to the state?
CDCR:   There is zero cost to the state for the MAS system. Global Tel*Link (GTL) be responsible for all costs associated with implementation of the MAS services, including costs associated with new installation of MAS equipment and services.  The costs of implementing Managed Access System services at all CDCR institutions are provided by GTL with the revenue generated by the Inmate/Ward Telephone System.  There are no additional costs incurred by California taxpayers or inmate/ward families and friends.