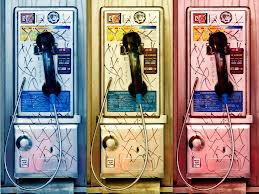 Here is an interesting article endorsing the deployment and use of phones in prison cells to increase prisoner family contact and reduce recidivism. The issue of public perception of such a strategy is acknowledged, but enhancing access to telecommunication services will reduce the value of contraband cell phones and improve officer safety in prisons and jails. The strategy can easily be accomplished with no upfront cost through the deployment of the meshDETECT secure prison cell phone solution.
Telephones and not just televisions should be allowed in prisoners' cells, the chief executive of the Scottish Prison Service has suggested.
Colin McConnell said helping people keep in touch with their families could help prevent reoffending.
He raised the idea with MSPs on Holyrood's Justice Committee.
"I know that might stick in the craw of certain members of the public and maybe some members sitting round the table here," Mr McConnell admitted.
"It seems to me you get people to behave normally if you treat them normally; you try and recreate normality.
"One of the things that's generally accepted helps towards reducing reoffending is relationships and family contact.
Television curfew
"Anything reasonably and safely we can do to help sustain and develop family contact, we should give it a go."
Mr McConnell admitted, in mentioning phones in cells, he was being "a wee bit reformist".
The SPS chief executive said he is a "fan of TVs in cells" for prisoners, with "loads of positives that come from that".
Labour MSP Graeme Pearson, a former director general of the Scottish Crime and Drug Enforcement Agency, asked Mr McConnell if a 01:00 television curfew in operation at Low Moss Prison in Bishopbriggs should be extended to all prisoners.
The SPS chief executive replied that television could be a "window on the world".
"It's about keeping informed about what's going on and actually it's a displacement activity as well," he said.
Encouraged to sleep
"If it stops somebody thinking horrible thoughts about themselves or others and encourages discourse about Coronation Street, the news or whatever it might be, I think there's loads of positives that come from that.
"I know it's one of those issues that polarises people, but I think there's a place for it. Whether it should have a curfew, I think there are pros and cons.
"I'd much rather treat people with the respect and decency in the sense of 'please use it sensibly' and those that don't, we might have to curtail it."
Mr Pearson, the South of Scotland MSP, had suggested that, having visited the Bishopbriggs facility, the curfew appeared to have a "very positive effect on the prison" because it encourages prisoners to go to sleep, "which means, in the morning, they are more engaged and ready to go out and do something".
Committee convener Christine Grahame said both televisions and phones in cells should come "with the caveat that presumably it's monitored what they are watching and obviously phone calls, so people don't think they are in some kind of Marriot Hotel instead of in prison".