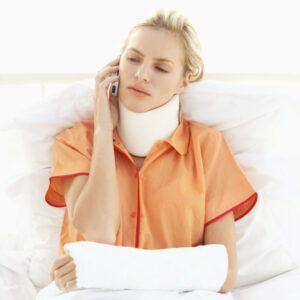 The first round of comments on the FCC's Second Notice of Proposed Rulemaking regarding the reduction of the cost of all inmate calls are in. Here is one of the more interesting insights we have gleaned from those submissions:
The Prison Policy Initiative's submission on advanced inmate communications services in prison discusses the very real need that these new services (such as the meshDETECT Secure Prison Cell Phone Solution) address:
These Services Address a Real Need
"These services are typically bundled with other communications services, and we rarely see them given much attention in industry bids for contracts. Surprisingly, we didn't find many examples of the industry even bothering to explain the value that these services provide, so we will do so here:
Traditionally, there are only a few ways that incarcerated people and loved ones on the outside can communicate:
• By letter, sent by either party through the U.S. mail, with all of the delays that that entails.
• By visit in person, sometimes at great distance and sometimes arranged in advance, and always initiated by the non-incarcerated person.
• By telephone, always initiated by the incarcerated person.
These three avenues leave some serious gaps, namely that there is no way to send a timely message to an incarcerated person, such as:
• Your father just passed away.
• I was at home for your regular weekly call, but the doorbell rang right before you called and I missed your phone call. Can you call again tonight or tomorrow morning?
• I found a buyer for the car. Do you know where the deed is?
• I fell and broke my leg. I'm going to be ok, but I can't make it to our regular visit tomorrow.
In these circumstances, there is no good way for family members to proceed. They can send a letter or wait for a phone call but all of these delays create unnecessary stress for everyone involved. In practice, there is one other possibility that often creates its own problems: the person on the outside calls the correctional facility, speaks to a counselor or the warden, and asks that a message be relayed for the incarcerated person to call. (And then, the person has to sit by the phone and hope that the message was relayed.)
Many of these services simply give both incarcerated and non-incarcerated people more methods of timely communication which can be initiated by either party. In fact, as we explain in our video visitation report, these services tend to be most popular where they give people not just a new technology with which to communicate, but also a more flexible approach to communication."
With meshDETECT, families and loved ones can call into the detainee's secure prison cell phone, if allowed by the facility. We agree that this is an important feature that will significantly improve the timeliness and quality of detainee/family communications.