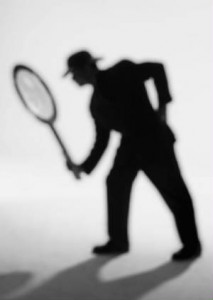 This article discusses funds awarded by the Bureau of Justice Assistance (BJA) of the U. S. Department of Justice to Maryland to reduce smuggled contraband cell phones in Baltimore prisons. It is interesting that the funds are not being used to purchase wireless signal jammers (the usual strategy for funds granted to address the contraband cell phone problem), but to hire DPSCS investigators and State's Attorney staff. Of note is that there is no mention of any initiative to address the demand side of the problem.
Governor Martin O'Malley today announced that Maryland has received $350,000 in federal funds to intensify the effort to tackle the problem of cell phones in Baltimore prisons. The competitive federal grant is designed to fund "innovative strategies for confronting emerging or chronic systemic issues."
The Maryland Department of Public Safety and Correctional Services (DPSCS) is receiving the funds from the Bureau of Justice Assistance (BJA) of the U. S. Department of Justice. Maryland has become a national leader in developing strategies to fight illegal cell phones in prisons. Many of these efforts focused on close partnerships linking prosecutors, prison intelligence unit investigators, and forensic cell phone data extraction and analysis, all efforts cited as "innovative" by BJA when awarding the grant.
"Protecting and improving public safety in our neighborhoods and communities is the most important obligation we have as public servants," said Governor O'Malley. "The use of cell phones by inmates is a significant threat to public safety and these additional funds will bolster our efforts to combat illegal cell phone use inside our prisons and protect our neighbors and families in communities across Maryland. I appreciate the steadfast commitment of our Congressional delegation and their efforts in helping secure the grant funding."
The grant will be used to fund the placement of a dedicated part-time assistant state's attorney in Baltimore City, two investigators in DPSCS' Internal Investigative Unit, and one support staffer. Their goal will be to reduce prison corruption and gang activity through enhanced prosecution, investigation, and inter-agency cooperation.
The funds will also bolster ongoing coordinated efforts between Baltimore City State's Attorney Gregg Bernstein and DPSCS to proactively prosecute inmates not only for the possession of cell phones, but to prioritize cases to pursue violent gang members who use cell phones to further criminal enterprises. It will also target corrupt prison staff who enable inmates to acquire cell phones.
"For too long, criminals have continued to operate out of prison through smuggled cell phones," said Senator Barbara Mikulski. "With this important federal investment, Baltimore prison wardens will have another tool to combat illegal cell phone use on the inside and protect our neighbors and families on the outside. As Chairwoman of the Senate subcommittee tasked with funding crime preventing programs, I am pleased to have put money in the federal checkbook to make our neighborhoods safer and give prison officials the tools they need."
"Too many inmates are using contraband cell phones to harass witnesses and victims and orchestrate crimes behind prison walls, defying prison rules and law enforcement," said Senator Ben Cardin. "This grant will crack down on cell phone use in our prisons, reducing crime and ultimately increasing safety on Baltimore's streets."
"In too many instances, the use of cell phones and other contraband enables incarcerated defendants to continue their criminal activity, often with violent results," said Baltimore City State's Attorney Gregg Bernstein. "This grant provides much-needed assistance in our efforts to combat these criminal enterprises. We thank Governor O'Malley and GOCCP for their innovative work on behalf of our city and citizens."
This grant is the latest development in the State's innovative and aggressive efforts to tackle this issue, including training its own cell phone sniffing K-9 Units, investing $1 million into prison entrance security technology, and developing correctional intelligence efforts and cell phone data extraction and analysis capabilities. In 2009, the DPSCS opened lines of communication with the Baltimore City State's Attorney's office to improve cell phone investigations and prosecutions. That includes training of DOC staffers by the State's Attorney's office in ways to build stronger cases leading to more prosecutions and convictions.
The more intense focus on cell phone interdiction has paid off, with a 75% increase in interdicted phones found in FY2011vs FY2007 statewide, with 882 cell seized Baltimore City's corrections facilities. More importantly, the number of cell phones found has likely leveled off in the last two years, meaning fewer are getting in from a high of over 1,600 in 2009.