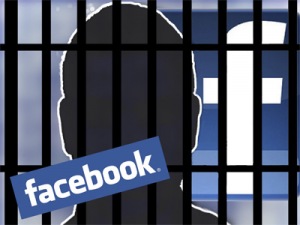 No technology is perfect, and that includes cell phone jamming technology. The real issue here is how compromised is the wireless blocking system installed at Parchman to combat contraband cell phones? The meshDETECT secure cell phone service has no internet access available so prisoners cannot access Facebook or Twitter.
An inmate inside a Mid-South prison has been able to take pictures and post them online, despite a high-tech blocking technology put in place to keep him from doing just that.
Lois "Lee" Hudspeth is serving a life sentence for the brutal murder Jennifer Young. Hudspeth beat Young to death with a tire iron and dumped her body into a body of water at Askew Wildlife Refuge in Tunica County, Mississippi.
Young's husband spoke to Action News 5 after his wife's body was found in 2003. John Young said he barely recognized the mother of his young son.
"I didn't even know who she was. Only by the markings on her body," he said. I hope they catch this SOB who did this. I want them to catch him."
Hudspeth was caught, and pleaded guilty to first degree murder. He was sentenced to life in prison – cut off from the outside world. But now, he's found freedom on Facebook, to dismay of Young's sister-in-law, Deborah Russell.
"His attitude looks like he ain't sorry. Looks like he's enjoying life," she said. "It's said, because, I mean, he shouldn't be able to do that."
Russell can't believe Hudspeth is able to access social media in his jail cell, posting pictures and playing internet games like Bingo Blitz and Farmville.
It's not the first time Action News 5 has busted inmates posting on Facebook. Each time they were using an illegal cell phone that was smuggled inside their cells. And after each report, the phones were confiscated and the inmates punished – until this time.
The Mississippi Department of Corrections cannot say how Hudspeth managed to get photos of himself on Facebook. They're likely at a loss because Hudspeth is at a prison with "cell blocking" technology.
It's called "Operation Cellblock," a hi-tech system that claims to "shut down illegal inmate cell phone usage." The company, Tecore Networks, says the system puts a "radio frequency umbrella" over prisons which blocks un-authorized users but allows authorized users to still get out.
Hudspeth is locked up at Mississippi State Penitentiary in Parchman, where the MDOC launched the cell blocking system in September last year. Yet he uploaded a picture of himself in July, and played games on Facebook as recently as September.
Action News 5 asked a Tecore Networks spokesperson how Hudspeth could be on Facebook with operation cellblock in effect. The spokesperson said, "I have no idea, you have no idea, the prison has no idea. No one knows for sure until you can find out how this guy is doing it."
Meanwhile, an MDOC spokesperson said Hudspeth's Facebook activity is under investigation. Hudspeth actually has two accounts. If investigators determine he has or had a cell phone, they will take appropriate action.
Even if someone on the outside is helping Hudspeth with his Facebook account, he would still need a cell phone to text or email that person the pictures from his jail cell photo shoot.
Prison officials say the illegal cell phone trade is appealing to visitors and staff because inmates can pay up to $500 for a phone. Dozens of prison staffers have been arrested over the past four years for supplying phones.
Since September of last year, more than one million cell phone calls or texts attempted by inmates at Parchman have been intercepted and successfully blocked by Tecore's technology, which is provided at no cost as part of its contract with the Mississippi Department of Correction to provide phone service.